We'll look at 7 features that make the Lenovo Legion the best gaming laptop and how it stands apart from the competition.
Jump right to the Best Lenovo Gaming Laptop selections to buy one for yourself.
My top pick is the: #1 Lenovo Legion 5 Pro Gen 6 16″
You've probably heard that Lenovo makes some of the best laptops on the market. But what makes them so good?
Legion gaming laptops feature cutting-edge technology in addition to unique features not found on competing models.
Continue reading to learn more about these features and how they enhance your gameplay.
And if you need a new gaming chair and keyboard for your laptop or are looking for other buying guides, I've got you covered with my other articles.
THIS POST MAY CONTAIN AFFILIATE LINKS. As an Amazon Associate, I earn from qualifying purchases. PLEASE READ MY DISCLOSURE FOR MORE INFO.
Why Lenovo Legion Is The Best Gaming Laptop
Legion Laptops by Lenovo are a line of high-end gaming computers that offer the latest technology in both hardware and software to give gamers an edge over their opponents. Legion laptops aren't just any laptop, Legion laptops have been designed with gamers in mind!
The Lenovo Legion gaming gear is designed by gamers for gamers, and it demonstrates the pinnacle of gaming laptops.
They come packed with the latest hardware and software, combined with unique Lenovo features that you won't find on any other laptop. So whether you're into first-person shooters, multiplayer online battle arenas, or just want a powerful laptop that can handle anything you throw at it, Legion laptops are for you.
Legion's simple design, backlit keyboard, Legion Vantage, and Command Center make it easy for you to customize your gaming experience. No more hunting through menus or pressing multiple buttons just to change your graphics settings. With Legion, all of your settings are easily accessible from one central location.
Lenovo Legion Laptop Features
Legion is the heart of Lenovo gaming, providing everything for every type of player, from VR-ready models to eSports PCs.
With Legion laptops, you have every edge imaginable. Some of the features include:
RGB backlit keyboards
Variable screen refresh rates
DDR5 memory
NVIDIA graphics cards
So what makes Legion unique among other gaming computers?
7 Features That Make Legion Laptops The Best Gaming Laptops

:
Legion laptops have several features that set them apart from the competition. Listed are 7 features unique to Legion laptops that help give them the edge over the competition. These features, combined with cutting-edge hardware, elevate Legion to the pinnacle of gaming laptops.
1.

Improvements To Legion TrueStrike Keyboards

:
Sub-millisecond response times
100 percent anti-ghosting
'Soft-landing' switches
With up to
1.5mm key travel and soft-landing switch technology

for comfort and tactile feedback, the Legion TrueStrike gaming keyboard is ideal for marathon sessions. It is highly precise, with

100% anti-ghosting

and a response time of

less than 1 millisecond

.
With an oil-resistant and high-resistance finish, the full-sized keyboard with dedicated media controls and big arrow keys is highly durable.

2.

Legion Coldfront 4.0

:
The Coldfront 4.0 thermal system in the Legion uses a variety of sensors to
anticipate and improve cooling automatically

. The highly efficient vapor chamber or heat pipes, as well as the Dual Liquid Crystal Polymer fans, provide for silent heat dissipation.

Coldfront 4.0's improvements include improved cooling, quiet operation, and greater stability.
This fan design allows the CPU and GPU to operate at optimal efficiency. It also
ensures stability, low temperatures, and quiet performance

by keeping fans moving efficiently. It also helps to improve airflow by diverting heat away from your hands and exhausting warm air to the back of the laptop.
3.

Lenovo Vantage For Gaming Optimized Tuning

:
Use Lenovo Vantage to
optimally tune your Legion laptop for gameplay

. This easy-to-use software includes features such as Game Mode, which disables system notifications and other interruptions during gameplay; Legion overlay, which gives you an at-a-glance view of your system performance in real-time.
With Legion laptops, you're in control. You can fine-tune your gaming experience to get the best performance and image quality for the games you love.
4.

Legion Spectrum RGB Lighting

:
A new 4-zone backlight effects system with 16.77 million colors lets you customize your Legion laptop to match your style. You can change the color and lighting effects of each key, or use one of Legion's preset themes.
Setup and configure your RGB lighting to meet your gameplay needs.
Choose between options for backlighting: blue, which matches well with the laptop in Glacier White, or match any color of the rainbow using 17 distinct color profiles.
5.

Lenovo Legion AI Engine

:
The Legion AI Engine is an advanced combination of top-notch hardware, software, firmware, and driver support that work in tandem to boost the performance of your PC in real-time. It is capable of detecting the game you are playing and adjusting, or overclocking, as necessary. The Lenovo Legion AI Engine is constantly learning and evolving to give you the best gaming experience possible.
Legion AI does the optimizing allowing you to concentrate on gaming.
6.

Lenovo Q-Control 3.0

:
Users may change the system voltage and fan speeds using Lenovo Q-Control 3.0 (Quiet, Balanced, Performance). Lenovo's Q-Control has several power-boosting capabilities. Rapid Charge Pro (from 0 to 50% battery capacity in 30 minutes) and a battery sip function that intuitively releases power in small doses for more battery life consistency) are two of them.
You get complete control of the power and battery usage.
7.

Legion Arena

:
Legion Arena is a new on-device app from Lenovo that helps gamers organize their owned games from numerous platforms into one spot and search, launch, and play games across their entire library.
Stay organized and locate everything in one place.
Plus

:
The new Legion laptops come with a variety of ports including USB-C, HDMI, DisplayPort, and RJ45 for all your gaming needs. Plus, the integrated fingerprint reader provides an extra layer of security.
Also read: Gaming Laptops: How Long Do They Last?
Top Lenovo Legion Gaming Laptops For 2022
Lenovo, in 2022, is releasing an updated and refined lineup of Legion gaming laptops. These have the latest processors, DDR5 RAM, top-of-the-line graphics, all the features listed above, and improved displays.
They start out with the Legion 5 series: Legion 5 Gen 7, Legion 5 Pro Gen 7, Legion 5i Gen7, Legion 5i Pro Gen 7. See the specifications in the table below.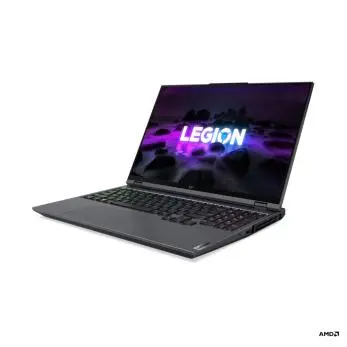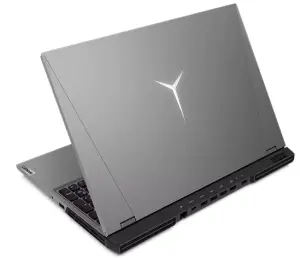 Legion: The Best Gaming Laptops Available – Summary
So whether you're a casual gamer who just wants a powerful laptop for work and play, or a hardcore enthusiast looking for the best gaming gear money can buy, Legion has you covered. And of course, you have access to the online Legion Community where you can connect to other users.
Check out Lenovo Legion laptops to find the perfect one for you as well as the top accessories shown below.

Key Details
Game on the go with the Lenovo Game On Bundle
Legion 17″ Backpack lets you pack up and go
M600 Mouse and H500 headset compliment the set for gaming anywhere
Includes:
Legion H500 Pro 7.1 Surround Sound Gaming Headset
Lenovo Legion 17" Armored Backpack
Lenovo Legion M600 Wireless Gaming Mouse

Key details
Get in the game with the Legion Basic Gaming Bundle ONE
Lenovo Legion K500 Keyboard and M200 Mouse are quick and precise
Our gaming mouse mat makes swiping a breeze
Includes:
Lenovo Legion K500 RGB Mechanical Gaming Keyboard
Lenovo Legion M200 Mouse
Lenovo Legion Gaming Cloth Mouse Pad