SHOP These Three Cool Lenovo Accessories
It seems everyone likes accessories right?
I'm into Lenovo laptops and I like to be on the lookout for cool accessories to make life either easier or bring more fun..
Below are three of the recent finds of accessories I think are pretty cool. And yes, I've included Amazon affiliate links below each one because with each sale I receive a small commission. Additionally, these accessories are priced competitively from Lenovo's Amazon site.  But if you find these accessories listed elsewhere with a better price, by all means buy them there.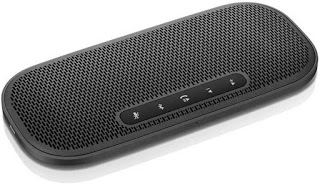 Lenovo 700 Ultraportable Bluetooth Speaker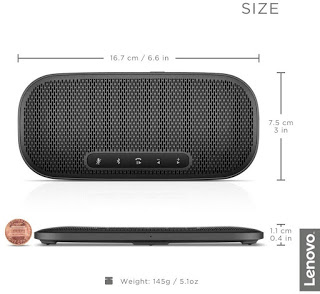 As thin and lightweight as a smartphone, this ultra-thin
Bluetooth® 5.0
speaker is engineered to shatter records.
Delivering ultimate
360-degree sound
quality, it features touch controls, native
voice assistant
support. It is also a good assistant for business travelers, who can communicate with clear, high-quality meetings anytime, anywhere.
Give a look, and a listen to the future as you go: it's in your pocket, and it sounds crisp.
Ultra-thin Bluetooth Speaker @11mm
Bluetooth 5.0 with NFC connection (up to 2 devices simultaneous connection)
Fast-charges in 2 hours, lasts for 12 hours playback (at 70% volume)
Easy and quick access touch controls
IPX2 splash resistance
Compatible with Siri / Google assistant / Cortana
Supports VOIP conference call
Auto power off when idle for 10 mins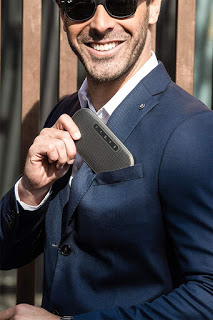 So the small size of this Bluetooth speaker and it's light weight is part of the reason I chose to include it in this list.  It also has a USB-C connector in addition to using Bluetooth.
NEXT UP:
Lenovo USB-C SSD 256 GB for Lenovo Yoga 920, Yoga 730/720, Flex and IdeaPad laptops, GXB0M70262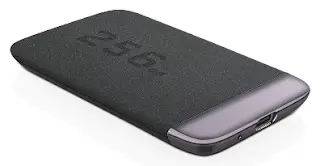 With
256 GB
of storage, you have ample space for all your photos, HD videos, files, music, and more. USB-C and SSD give you data transfer speeds up to 430 MB/s so you're never wasting a second and is
4 times faster
than HDD and make real-time transmission possible.
The
USB-C
port provides reversible plug and use and can be applied to various PC devices.
The Lenovo USB-C SSD brings forth a premium textured design paired with a business card-sized frame making it attractive, ergonomic, and practical and as light as 35g(±3g).
Special designed pouch perfectly fit the SSD and connector for better protection and easier carrying.
Top Features
Rapid data transferring (430mb/s)
Ultra Reliable for information security and integrity
USB-C port provides reversible plug and use
Particularly small and light
Portable for easy travel carrying(about 35g)
Elegant and Simple ""Rock Textured"" design
The Lenovo 256 SSD drive is a small and fast external SSD that is approximately the size of a business card and thinner than a deck of cards.
The SSD drive comes with two cables a USB-C to USB3-A cable and a USB-C to USB-C and also a faux-leather brown case.  It should work with any laptop capable of USB connection.
Last On This List:
Lenovo Legion Recon 15.6 inch Gaming Backpack, sleek, modern, lightweight, water-repellent front panel, breathable back padding, for gamers, causal or college students, GX40S69333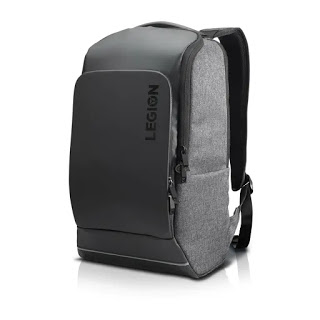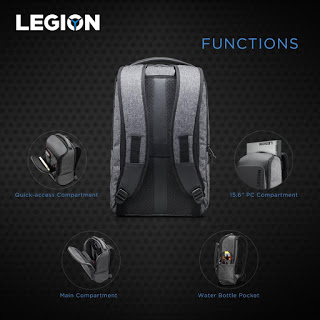 The Lenovo Legion 15.6″" Recon Gaming Backpack is designed for gamers who keep their virtual world beside them during their daily life. This sleek and modern form offers every pocket a gamer needs, plus the added space for your work and study gear.
Top Features
Fits up to 15.6″ laptop with a dedicated compartment
Water repellent front panel for superior protection
Water bottle pocket & dedicated pocket for storage headset/mouse/etc
Ventilated back padding with padded handle & shoulder straps to ensure comfort while on the move
Luggage trolley strap for convenient travel
Rugged base for added protection
This backpack fits up to 267 x 30 x 362 mm (10. 5 x 1. 2 x 14. 3 in)and weighs a little over 2lbs. It is a good solid design that is lightweight.  This backpack is not just for gamers, anyone needing to tote or lug laptops, books, etc. could use this backpack.
There they are, 3 Cool Lenovo Accessories available now. I tried to include three different products to provide options.  A thin Bluetooth speaker, a thin external SSD drive and a lightweight backpack.
These accessories can be used by anyone from casual user to gamers to professionals.
Hope you found these cool accessories worth taking a look at.