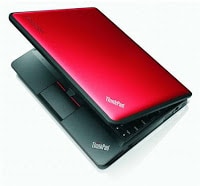 Lenovo is releasing a rugged new Thinkpad X130e ultraportable designed for student and education use.  Since it's target audience is geared toward a younger user, the X130e has more durable body panels to withstand being slung in a backpack.  It's customizable with a choice of AMD or Intel Core processors, Radeon or Intel graphics with a 11.6 inch display.

See the current list of Lenovo X Series laptops.


The ThinkPad X130e laptop will be available starting Dec. 20 from www.lenovo.com. Pricing for models starts at $469. 
.