As a graphic designer, having the right tools is essential to success.
One of the most critical tools in your arsenal is your laptop. It's not just about having a machine that works, but one that is specifically designed to meet the demands of graphic design.
In this guide, we will walk you through everything you need to consider when choosing the perfect laptop for your graphic design needs.
THIS POST MAY CONTAIN AFFILIATE LINKS. As an Amazon Associate, I earn from qualifying purchases. PLEASE READ MY DISCLOSURE FOR MORE INFO.
Understanding the Requirements of Graphic Design
Before we get into the nitty-gritty of choosing the perfect laptop, it's important to understand the requirements of graphic design.
Designers need a powerful machine that can handle high-resolution graphics, large files, and multiple applications running simultaneously.
Your laptop should also have a clear and accurate display with accurate color representation. Portability and battery life are also important factors to consider for designers who work on the go.
Key Features to Look for in a Laptop for Graphic Design
When shopping for a laptop for graphic design, there are a few essential features you should look for.
First and foremost, a powerful processor is crucial. A high-end processor will ensure that your machine can handle heavy multitasking and run multiple design applications smoothly.
A good graphics card is also important for designers who work with 3D graphics or heavy animation.
A high-resolution display with accurate color representation is crucial for designers who need to see every detail of their work.
A laptop with lots of storage and fast transfer speeds is also important to keep up with the demands of large file sizes.
Top Laptops for Graphic Designers on the Market Today
When it comes to graphic design, having the right laptop is essential. Whether you're a professional designer or a hobbyist, there are plenty of laptops on the market that can meet your needs. Here are some of the best laptops for graphic design.
The Lenovo ThinkPad X1 Yoga Gen6 is a powerful 2-in-1 laptop designed to meet the needs of business professionals.
Features a 15.6-inch display with a stunning 4K OLED panel and Dolby Vision HDR support, providing excellent color accuracy and a wide color gamut for precise design work.
The flexible design allows for an easy transition between laptop and tablet modes.
Equipped with powerful processors and ample RAM for smooth multitasking.
Provides excellent color accuracy and a wide color gamut for precise design work.
The Lenovo ThinkPad P1 Gen 3 Mobile Workstation is a powerful and lightweight device.
A 15.6″ touchscreen display with 4K UHD resolution (3840 x 2160)
Designed specifically for professional graphic designers with demanding workloads.
In terms of storage, it comes with 16GB DDR4 RAM and 512GB PCIe M.2 SSD.
Powered by an Intel Xeon processor and NVIDIA Quadro T2000 Max-Q graphics card for exceptional performance.
Offers a range of display options with high resolutions and accurate color reproduction.
Robust build quality and reliable performance make it suitable for intensive design tasks.
Impressive performance and battery life, making it ideal for graphically intensive projects.
Features an Intel Core i7 processor and 16GB of RAM for seamless multitasking.
Retina display with 2560×1600 resolution offers stunning visuals and accurate color representation.
Equipped with Thunderbolt 3 ports for convenient connectivity to external devices.
A premium Windows mobile workstation with a 17.3-inch display, perfect for video editing and 3D rendering.
Powered by an Intel Core i9 processor and 32GB of RAM for exceptional performance.
Features an NVIDIA GeForce RTX 3080 GPU for smooth graphics-intensive applications.
Offers a high-resolution display and excellent color accuracy for precise design work.
Designed for video game designers seeking powerful performance in a portable package.
Features an Intel Core i7 processor and NVIDIA GeForce RTX 3080 GPU for lag-free gaming and graphics design.
16GB of RAM enables efficient multitasking during gaming or graphic design work.
Provides a high-quality display and vibrant visuals for immersive gaming experiences.
Offers great value for money with its 10th Gen Intel Core i7 processor and NVIDIA GeForce RTX 2070 Super GPU.
Smooth performance when running graphically intensive applications or playing games at high settings.
16GB of RAM facilitates multitasking and ensures efficient workflow.
Provides a reliable and affordable option for graphic designers on a budget.
Combines portability with powerful components, making it ideal for graphic designers on the go.
Features 8th Gen Intel Core processors and up to 4K displays for smooth graphic design tasks.
Long battery life allows for extended usage without needing to be constantly plugged in.
Offers a sleek design and lightweight build, perfect for client meetings or working away from the office.
When selecting a laptop for graphic design, consider your specific requirements, such as processing power, display quality, color accuracy, and portability. These top laptops provide a range of options to cater to different design needs and budgets.
Related: Laptops vs Tablets: Which is Best for Students?
Importance of Understanding Software Requirements
When it comes to graphic design, it's crucial to understand the software requirements for optimal performance. Here are some key points highlighting the importance of understanding software requirements when choosing a laptop for graphic design:
Varied Software Demands:
Different graphic design software programs have specific hardware requirements. Familiarize yourself with the requirements of the software you plan to use to ensure compatibility and optimal performance.
Adobe Creative Suite:
Adobe Creative Suite is a popular graphic design software suite used by professionals. It typically requires a minimum of:
Autodesk Applications:
Applications like 3ds Max and Maya, widely used by graphic designers, have more demanding hardware requirements compared to Adobe Creative Suite. These applications may require:
Up to 16GB RAM
4GB GPU VRAM
Research and Consultation:
Before purchasing a laptop for graphic design, research the hardware specifications needed for the software you plan to use. This can be done by:
Reviewing system requirements provided by software manufacturers
Consulting with experts or seeking advice from online communities and forums
Avoid Compatibility Issues:
By understanding the hardware requirements of your preferred software, you can ensure that your laptop meets those specifications. This helps avoid compatibility issues and ensures smooth operation.
Informed Decision-making:
Armed with knowledge about software requirements, you can make an informed decision when choosing a laptop. Look for a machine that meets or exceeds the recommended hardware specifications for your preferred software.
By considering software requirements, you can choose a laptop that has the necessary power and capabilities to handle the demands of your graphic design software. This ensures a seamless workflow and optimized performance for your design projects.
Related: The Ultimate Guide to Surge Protectors: Protecting Your Electronic Devices
Display Calibration and Color Accuracy
Display calibration and color accuracy are essential factors to consider when choosing a laptop for graphic design. Here's an explanation of why having a well-calibrated display with accurate color representation is crucial for accurate visual work:
Accurate Color Representation: Graphic designers rely on precise color representation to ensure their designs appear as intended. A laptop with accurate color reproduction allows you to see colors as they should be, ensuring consistency across different devices and print media.
Visual Accuracy: Display calibration ensures that the colors, brightness, and contrast on your laptop's screen are calibrated to industry-standard levels. This accuracy is vital for tasks like photo editing, color grading, and creating visual content with high fidelity.
IPS and OLED Displays: Technologies like IPS (In-Plane Switching) and OLED (Organic Light-Emitting Diode) offer superior color reproduction compared to other display types. IPS panels provide wide viewing angles and accurate color consistency, making them ideal for graphic design work. OLED displays, on the other hand, offer deep blacks, vibrant colors, and excellent contrast ratios, enhancing the visual experience.
Hardware Calibration: Some laptops offer built-in hardware calibration capabilities. This feature allows you to calibrate the display using specialized tools and software, resulting in precise color accuracy. Consider laptops that support hardware calibration if you require the highest level of color accuracy.
External Calibration Devices: For advanced color calibration, external devices such as colorimeters and spectrophotometers can be used. These devices measure and analyze the color accuracy of your laptop's display, helping you achieve precise and consistent results.
Workflow Efficiency: A well-calibrated display eliminates guesswork and minimizes the need for color adjustments during post-production. This streamlines your workflow, saves time, and ensures that your designs accurately represent your creative vision.
When choosing a laptop for graphic design, prioritize models that offer excellent display calibration options and accurate color reproduction. Look for laptops with IPS or OLED displays, as they provide better color accuracy and visual performance. Consider additional tools or external calibration devices to further enhance color accuracy if your work demands it. By investing in a laptop with a well-calibrated display, you can achieve accurate and visually stunning results in your graphic design projects.
Tips for Making the Final Decision on Your Perfect Laptop
When it comes to making the final decision on your perfect laptop, consider your budget, and your specific design needs.
Think about the type of projects you'll be working on and the applications you'll be using.
Consider factors such as weight, battery life, and portability if you frequently work on the go.
Reading reviews and checking out comparison websites can help you make an informed decision.
Conclusion:
In conclusion, choosing the perfect laptop for graphic design requires careful consideration of your specific needs and the features of different machines. With this guide, you now have a better understanding of what to look for when choosing a laptop for graphic design, as well as some top recommendations for high-performance devices.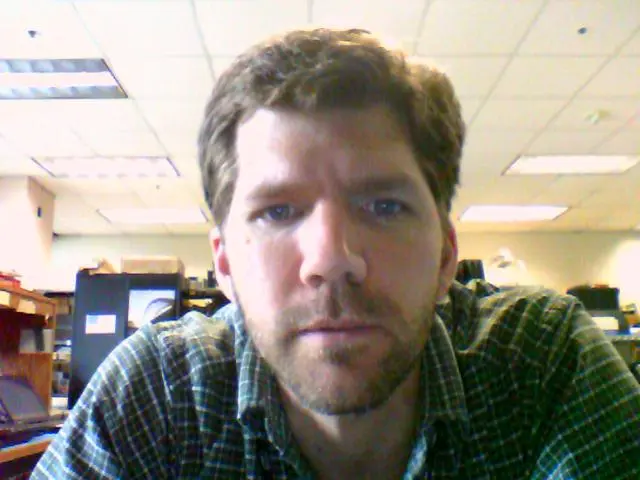 J.S. is the owner, content creator, and editor at Upgrades-and-Options.com. I've worked in the IT and Computer Support field for over 20 years. The server hardware in my computer labs has mostly been IBM, but I've supported Dell, HP, and various other hardware. In addition, as part of my lab administrator responsibilities, I've learned, supported, and repaired/upgraded network hardware such as Cisco routers and switches. READ FULL BIO >>