As we start to navigate through 2024, the competition among laptop brands is heating up. Two brands that consistently draw attention are Asus and Dell, both renowned for their innovative designs, technological prowess, and customer satisfaction.
But when it comes to choosing the best laptop brand of 2024, which one takes the crown?
In a world where technology and innovation dictate the pace, laptops have become an essential tool, not just for professionals but also for students, gaming enthusiasts, and hobbyists alike.
Two leading contenders in the laptop market are Asus and Dell, each with the potential to dominate in 2024.
Let's delve into the details, comparing hardware specifications, user interfaces, design aesthetics, and customer support offered by Asus and Dell, and how well they serve different user needs such as gaming, business, or academic purposes.
Innovation and Design:
As we look forward to the innovations of 2024, both Asus and Dell are certainly ones to watch, each pushing the boundaries in their own unique ways:
Asus:
Their AI-integrated systems are set to make a big splash, offering more personalized and efficient user experiences.
New ergonomic design features are making waves, specifically the ErgoLift hinge, engineered for improved typing posture.
Not to be overlooked is Asus's focus on immersive audio quality, with the incorporation of AI noise-canceling technology in their laptops. This feature enhances clarity and provides uninterrupted audio experiences, whether during video conferences or while enjoying multimedia content.
Asus is pioneering in the gaming laptop industry with its ROG (Republic of Gamers) series, enhancing gaming experiences with high refresh rate displays and impressive thermal management systems.
Furthermore, Asus is working on improving its battery technology. Expect to see laptops with greater energy efficiency and longer battery life in the near future.
Dell:
Dell's commitment to sustainability is exemplified by the anticipated launch of EcoLoop, their first laptop made from up to 75% recycled material. This marks a significant step towards environmentally friendly technology.
Additionally, Dell is leading the way in display technology with a breakthrough in OLED displays, setting a new bar for visual excellence in laptops.
Their ProSupport suite of services deserves mention. It offers predictive and proactive support, making their laptops more reliable and reducing the risk of hardware issues. This service is a great example of Dell's commitment to enriching customer experience beyond just the physical product.
Dell is diving deeper into AI with its Dell Optimizer, an in-built AI platform that powers users by learning their habits and optimizing the system's performance accordingly.
Dell's InfinityEdge displays are getting even better, with virtually borderless screens anticipated to offer stunning visuals and facilitate more immersive user experiences.
As 2024 approaches, it's clear that both brands are not only keeping pace with technology trends but are also carving their own path in setting new ones.
Also Read: Fixing Your Dell Laptop: Not Charging When Plugged In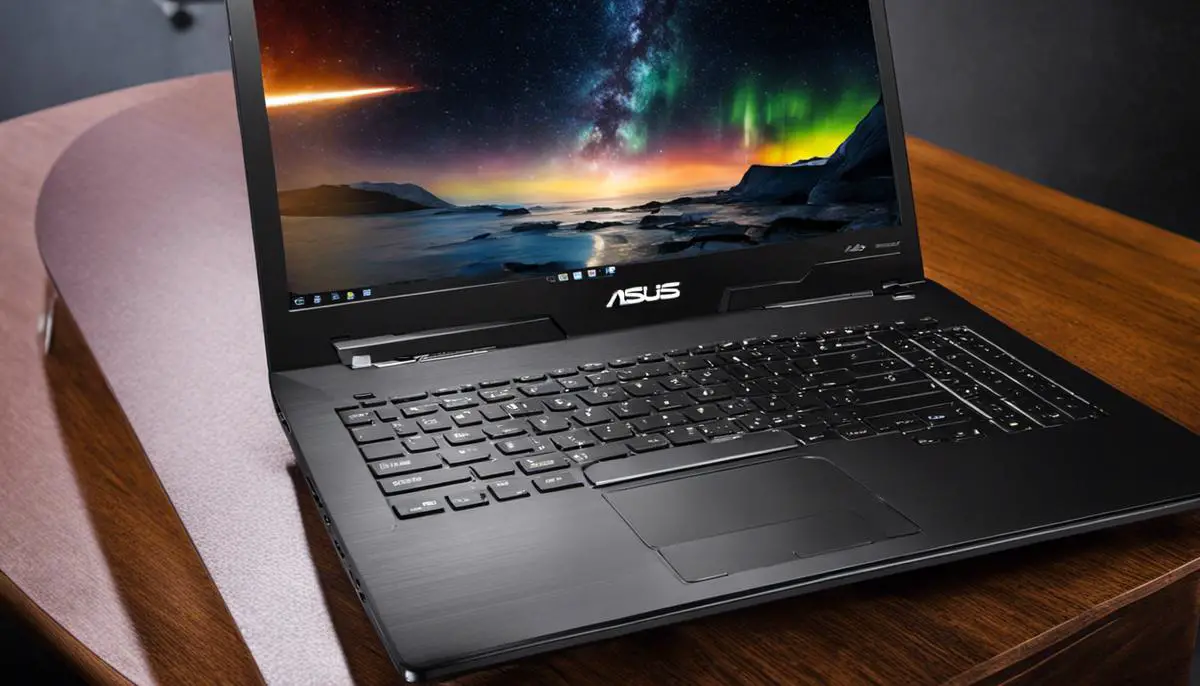 Performance:
Performance is a key factor in determining the best laptop brand.
In terms of performance, both Asus and Dell have brought innovations with their 2024 models. Here's how each brand stacks up:
Asus:
Asus has been noted for the superb performance of their new ZenBook series, boasting incredible speed and power. The latest model comes with the newest 11th-gen Intel Core i7 processors, ensuring fast and efficient performance for all types of tasks.
Graphics performance has been another strong suit of Asus. Many of their laptops, including the ROG series, are equipped with the latest NVIDIA GeForce RTX 3080 graphics card, offering high-end graphic support beneficial for gamers and creative professionals alike.
Asus has improved its thermal design, incorporating effective cooling systems in its laptops. The new ROG series, for example, uses Liquid Metal Technology for better heat dissipation, ensuring optimal performance even under heavy workloads.
On the software side, Asus has incorporated MyAsus, a one-stop software solution that helps in managing and optimizing laptop performance.
Dell:
Dell's XPS series is known for its exceptional performance. The latest XPS 15 is powered by 11th Gen Intel Core i9 processors, delivering tremendous processing power for multitasking and intensive tasks.
In terms of graphics, Dell has opted for the NVIDIA GeForce GTX 1650 Ti in their XPS 15 model, providing ample support for gaming and graphic-intensive tasks.
Dell's thermal management system, featuring GORE™ Thermal Insulation, provides thermal conductivity levels lower than air. This ensures effective cooling and sustained performance even during resource-intensive tasks.
Dell Optimizer, their built-in AI, optimizes power and battery usage, allowing for peak performance based on individual user needs and habits.
In conclusion, both Asus and Dell have made significant strides in performance with their 2024 models.
However, power is not the only determinant of a laptop's performance. Factors such as thermal management, graphics performance, and software optimization also play crucial roles. As such, the "most powerful" laptop will significantly depend on the specific needs and usage patterns of the user.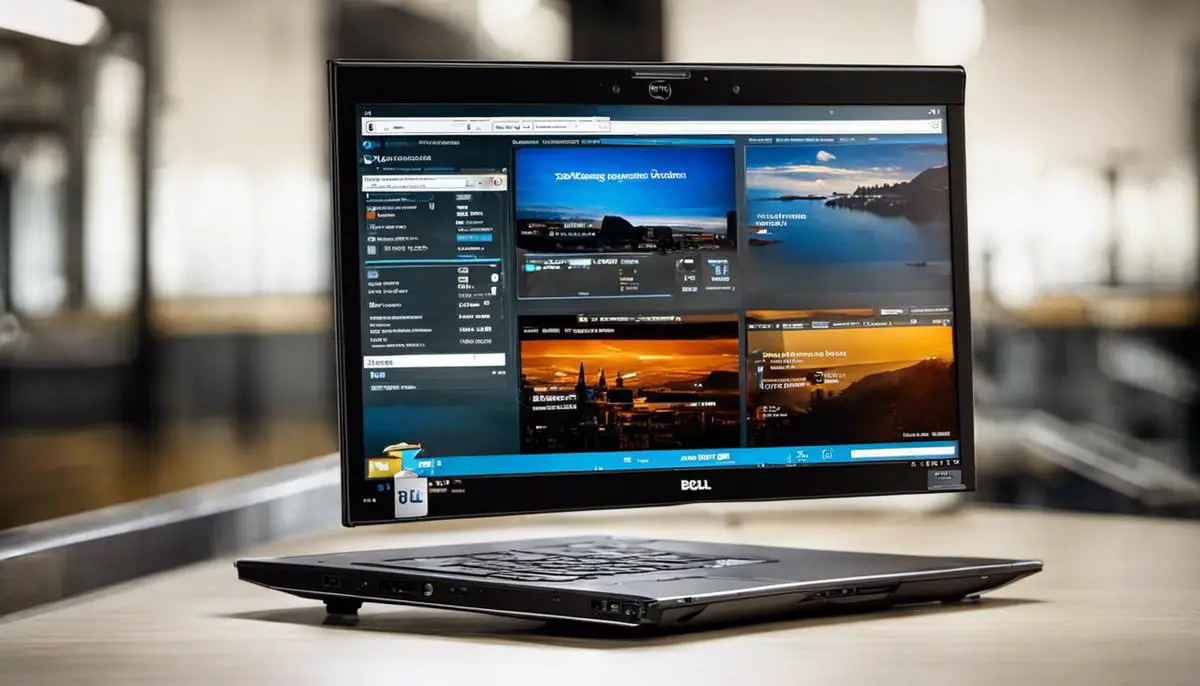 Also Read: Maximizing Your ASUS Performance: A Comprehensive Guide to BIOS Updates
Customer Service:
Customer service plays a crucial role in the overall experience with a brand. Here's how Asus and Dell fare in this aspect in 2024. [Talk about the customer service experiences, warranty services, etc.]
Asus:
Asus takes pride in its comprehensive customer service support, available across various platforms to best suit its customers' needs.
Its responsive online chat support provides immediate assistance, while the FAQ section on its website helps address common concerns or technical issues.
Asus also offers a standard one-year warranty on its laptops, covering parts and labor for any manufacturing defects.
For tech-savvy users, their online community forums provide a platform to discuss issues, share solutions, and engage in informative discussions about their products.
Dell:
In terms of customer service, Dell's reputation is well-earned.
It offers 24/7 phone and online chat support, ensuring assistance is just a click or a call away at any time.
Particularly noteworthy is Dell's ProSupport suite, which includes next-business-day on-site service, hardware and software support, and proactive automated support.
Dell also offers a standard one-year warranty on its laptops, with options to extend up to four years.
Moreover, the Dell Community forum provides a platform for users to seek advice, share experiences, and find solutions to problems.
Dell's commitment to customer service is evident in its range of support options, and its efforts to make help readily available.
Value for Money:
Getting good value for your money is essential when investing in a laptop. Let's see which brand offers better value.
Asus:
Asus offers a wide range of laptops catering to different budgets, from the affordable VivoBook series to the premium ZenBook and ROG series. This diversity allows users to find a device that suits both their needs and budget. Let's examine the value propositions:
Affordability: Asus's entry-level laptops, such as the VivoBook series, offer decent performance at a lower price point, making them an excellent choice for users on a tight budget.
Performance: Higher-end Asus laptops, like the ZenBook and ROG series, boast superior performance due to their top-tier hardware. These models, while more expensive, deliver value through their speed, power, and enhanced features.
Innovation: With features like Liquid Metal Technology and MyAsus software, Asus ensures that every dollar spent translates into a more efficient, user-centric experience.
Dell:
Dell offers a broad spectrum of laptops, from the budget-friendly Inspiron series to the high-performance XPS and Alienware series. Let's break down Dell's value propositions:
Performance: Dell's XPS and Alienware series, while on the higher end of the price spectrum, offer impressive performance. Their advanced hardware and features provide value for those needing powerful machines.
Durability: Dell laptops are known for their build quality and durability, ensuring long-term value.
Customer Support: Dell's ProSupport suite, included in the price of its laptops, adds value by providing peace of mind with responsive and comprehensive support.
Both Asus and Dell offer good value for money, each with their unique selling propositions. While Asus tends to lean towards innovation and a broader budget range, Dell stands out for its robust customer support and durable, high-performance machines.
Ultimately, the better value will depend on the user's individual needs and budget.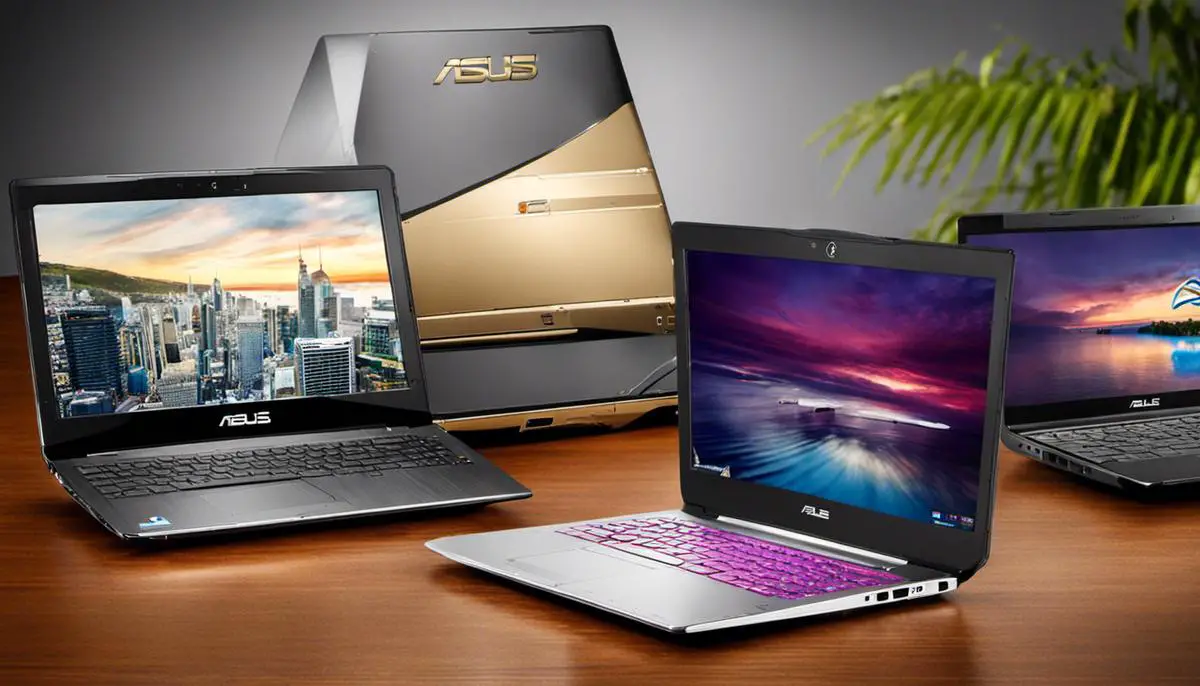 User Reviews and Ratings:
User reviews and ratings provide valuable insights into the real-world performance and reliability of laptops. Here's what users are saying about Asus and Dell laptops.
Asus:
User reviews for Asus laptops in 2024 are generally positive, with users praising the brand's innovation and performance.
The ASUS VivoBook line, for example, has been applauded for its affordability and decent performance, making it a popular choice among students and casual users.
On the other hand, the ZenBook and ROG series have garnered praise from professional users and gamers respectively, due to their top-tier hardware and robust performance.
However, some users have pointed out occasional hiccups with software compatibility and customer service response times.
Dell:
Dell's user reviews in 2024 continue to reflect the brand's solid reputation for reliability and customer support.
The Inspiron series is appreciated for its value-for-money proposition, balancing decent performance with affordability.
The XPS and Alienware series have received positive feedback for their high-performance capabilities and premium build quality, often cited as a favorite among professionals and gamers.
However, some users have expressed concerns over the pricing, deeming the higher-end models slightly expensive.
Both Asus and Dell boast ample positive feedback from users, underscoring their standing as trusted brands in the laptop market.
While Asus wins praise for its range of options and innovative features, Dell's highlights are its reliability and exceptional customer support.
However, potential buyers should consider the minor criticisms lodged against each brand, ensuring their chosen model aligns with their specific needs and expectations.
Customer Reviews and Market Performance
Comparing Asus and Dell: Customer Reviews Insights
Each boasting a broad selection of products, Asus and Dell have created a diverse array of experiences for their customers, shaped by the specific models they purchase and what they expect from their laptops.
Asus, for example, receives a lot of recognition for its superior build quality and pioneering design concepts. Users of Asus, particularly those fond of their gaming laptops like the Rog series, commend them for their exceptional graphics and smooth gameplay experience. The brand is not without its flaws though, as some users cite dissatisfaction with the provided customer service and technical support.
Conversely, Dell has built its reputation on the back of sturdy construction, exceptional keyboards, and consistent performance. The Dell XPS series, in particular, enjoys popularity for its high-grade components and unyielding performance. However, some users have raised grievances over Dell's customer service, and others find their laptops a bit heavy to carry around, posing a potential issue for those constantly on the move.
Professional Reviews: Asus and Dell
In terms of professional reviews, Asus and Dell often compete closely. Reviewers tend to appreciate Asus for its exceptional value for money with a focus on essential features and performance. Intriguingly, Asus has made waves in the low-cost Chromebook segment, with models like the Asus Chromebook Flip getting positive professional reviews for their flexibility, performance, and affordability.
Dell, meanwhile, is often lauded for its consistent quality across its wide range of laptops. Professional reviewers often cite Dell's premium XPS and Alienware lines as being among the best in their respective categories. However, Dell's lower-end models also tend to get positive reviews for their durable construction and steady performance.
Market Performance and Trends
When it comes to market performance, Dell has traditionally had the edge over Asus, mainly due to its strong corporate presence and extensive lineup of laptops that cater to different market segments. However, Asus has been catching up, especially in the gaming and affordable laptop segments.
The trend towards remote work and online education, boosted by the Covid-19 pandemic, has boosted laptop sales in general. Both Asus and Dell have benefited from this trend, but Asus has seen more significant growth thanks to its strong lineup of affordable yet powerful laptops. Their continued focus on this segment could potentially close the gap with Dell in the future.
To sum up, both Asus and Dell have their strengths and weaknesses, and the best laptop brand between the two often depends on the specific needs and preferences of the user. Professional reviews and sales data can provide guidance, but it's essential for customers to research the specific models that interest them, read user reviews, and consider their specific needs and budget.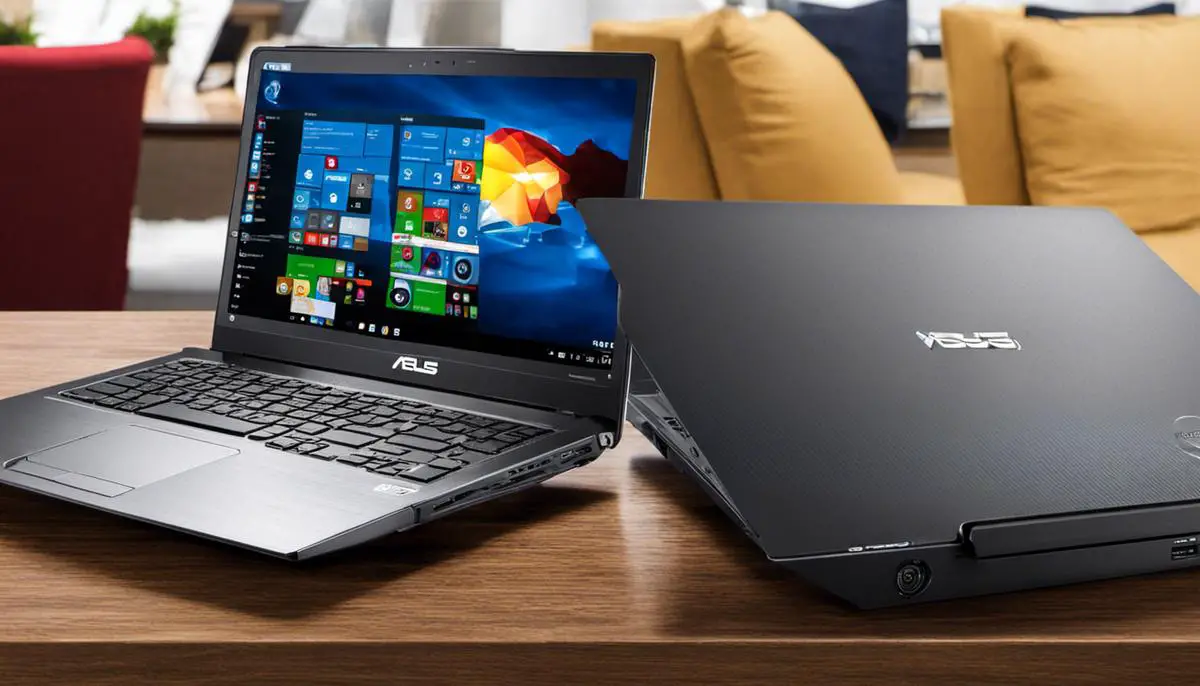 Conclusion:
In summary, both Asus and Dell have distinct strengths that cater to varying user needs. Asus is celebrated for its diverse lineup, accommodating a wide range of budgets and needs, and its commitment to innovation, seen in features like Liquid Metal Technology and MyAsus software. Dell, on the other hand, stands tall with a strong reputation for build quality and durability, as well as robust, readily available customer support.
However, neither brand is without its minor criticisms. Some Asus users have noted occasional software compatibility issues and slow customer service response times. Meanwhile, a few Dell users believe the brand's higher-end models to be slightly overpriced.
The final verdict? It's a close call. Both Asus and Dell deliver value for money, with their laptops receiving largely positive feedback from users.
If innovation and budget-friendly options are your priorities, Asus may be the better pick.
If you value durability, high-performance machines, and excellent customer service, Dell might be your ideal choice.
Remember, the best laptop brand for you will always depend on your specific needs, preferences, and budget. Make sure to consider these factors carefully before making your final decision.