When it comes to reliable computing solutions, Lenovo stands out as a top-tier player, renowned for its extensive range of innovative high-performance laptops.
Notably, the brand's Lenovo IdeaPad and ThinkPad have caught the attention of many tech-savvies worldwide, thanks to their remarkable blend of sophistication, functionality, and excellence.
This journey through the lens of Lenovo IdeaPad and the ThinkPad aims to zero in on the details that set them apart, their standout features, and their suitability for different user needs.
Overview of Lenovo IdeaPad and ThinkPad
Overview of Lenovo IdeaPad
The Lenovo IdeaPad series is a diverse portfolio of devices aiming to provide affordable computing solutions for casual users and professionals alike.
With a continuous record of innovation, IdeaPads have been known for their key characteristics: rich functionality, strong performance, affordability, and a user-friendly interface. Because of these qualities, they are popular among students, small businesses, and everyday users who require a reliable machine for daily computing tasks.
The IdeaPad series boasts some key features unique to it. They typically come with integrated graphics and are optimized for entertainment and multimedia use.
Some models feature touchscreens for enhanced user interaction, and they often come in a sleek design for portability. Most IdeaPad devices are also equipped with Dolby® speakers for an improved audio experience.
Overview of Lenovo ThinkPad
Lenovo's ThinkPad series, on the other hand, is designed with business users and professionals in mind.
Founded on the need for reliability, durability, and top-notch performance, the series has become a staple in offices around the world.
The ThinkPad line originated from IBM and was later bought by Lenovo in 2005. This series of laptops is known for its black, boxy design which is often associated with its ruggedness and durability.
ThinkPads often feature top-of-the-line processors, solid-state drives (SSDs), and a host of connectivity options for complete versatility. They are often praised for their comfortable, responsive keyboards, ideal for long hours of typing.
ThinkPad laptops also usually have features such as a TrackPoint pointing device and an award-winning, spill-resistant keyboard. Their acclaimed hardware customization options also cater to professional needs, such as upgraded memory and storage components.
Also read: ThinkPad X1 Extreme Gen 4 Upgrade Guide | RAM+SSD
Navigating the Lenovo IdeaPad and ThinkPad Options
Choosing between Lenovo's IdeaPad and ThinkPad comes down to assessing personal requirements and usage.
The ThinkPad is ideal for heavy-duty users who need a steadfast device for intensive operations such as programming or business applications. Built for durability and long keyboard usage, this range of laptops is recognized for its robust performance.
On the other hand, for those seeking a reliable, general-purpose machine for everyday tasks and light gaming, the IdeaPad caters well with its user-friendly features and affordable price tag. It is a fitting choice for regular users who prioritize media consumption and casual use.
When we talk about robustness, ThinkPads tend to command the spot with their ability to withstand rugged mill-spec tests for durability, made to resist drops, spills, and daily commuting hazards.
Comparatively, the IdeaPad collection shines with its visually appealing design aesthetics. These laptops feature slim profiles and an array of color options, echoing the appeal of consumer-central devices.
Lenovo puts a strong emphasis on user experience across both ranges. Their incorporation of high-end technology ensures features like effortless connectivity, quick boot times, and extended battery life in both IdeaPads and ThinkPads.
Conclusively, your selection between Lenovo IdeaPad and ThinkPad should be driven by personal needs and budget constraints. Both lines possess strong features and offer a broad range of models to accommodate diverse user requirements.
Also Read: IdeaPad L340 Gaming Laptop: All Info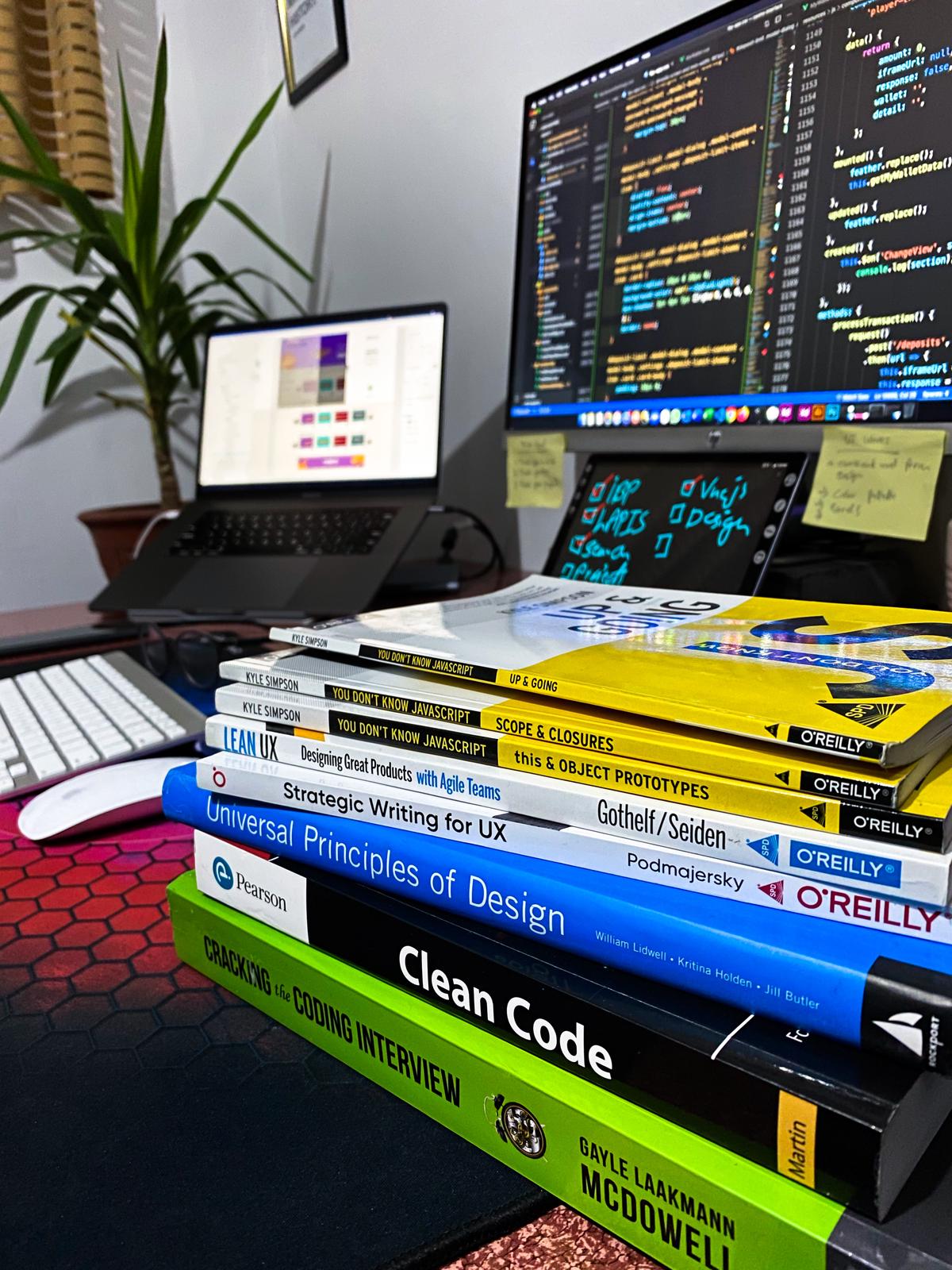 Detailed Analysis of Lenovo IdeaPad
Zooming Into Lenovo IdeaPad Specifications
Created by Lenovo, the IdeaPad line surpasses expectations with its aesthetic design and lightweight features; making it a go-to choice for regular users and hobbyists.
Models within this line boast a contemporary look, and specifications – including display, storage, and processing power – vary according to the particular model and setup.
Lenovo IdeaPad offers a broad spectrum of display sizes from 11″ to 17″, in accordance with the unique wants of each user.
Processing options range from base-level CPUs like Intel Core i3 or equivalent AMD processors to high-end ones such as Intel Core i7 or i9, thereby presenting computing choices to all kinds of users, from the casual browser to the tech-savvy enthusiast.
One of the strengths of Lenovo IdeaPad is its high-resolution display.
The IdeaPad series, specifically models like the IdeaPad 3i, offers high-quality FHD resolution. It provides consumers with vibrant colors, sharp images, and captivating visuals perfect for multimedia presentations, hobbies, and general day-to-day use.
Storage Capacity and User Interface
Much emphasis is placed on the IdeaPad's storage capacity. Regular models offer up to 1TB of HDD or 512GB of SSD storage.
You have models like IdeaPad S540 that substantially increase these figures, providing up to 2TB of HDD and 1TB of SSD storage, appropriate for storing large files and running heavy programs simultaneously.
The IdeaPad's operating system generally comes with Windows 10 Home or Windows 10 Pro. This software provides a user-friendly interface and is widely accepted among most users. Additionally, many IdeaPad models include a backlit keyboard and multi-touch touchpad to aid usability.
Battery Life and Computing Capabilities
The IdeaPad also comes with admirable battery life, with some models going up to 9 hours. There's also the Quick Charge feature in selected models – a 15-minute charge can give up to 2 hours of use, a handy tool for users on the go.
In terms of computing capabilities, the IdeaPad is equipped with varied RAM options ranging from 4GB to 16GB and beyond. The advanced models can be used for more resource-intensive tasks like video editing, gaming, and 3D modeling.
Comparing IdeaPad and ThinkPad
When it comes to Lenovo's laptop ranges, IdeaPad and ThinkPad offer varying advantages.
The IdeaPad is often more budget-friendly, but this price difference occasionally means a slight reduction in robustness and durability.
Designed specifically for professional and business use, ThinkPads are tested for durability to meet military-grade specifications. Conversely, the IdeaPad ensures a spotlight on design, and features tailored towards home users and students with a stronger emphasis on multimedia.
The majority of customer reviews for the IdeaPad series are positive, with users applauding the sleek design, prominent display, ample processing capability, and storage options. Critics of the IdeaPad usually cite the model's thinner and lighter frame, which they feel trade-offs longevity when compared to the sturdier ThinkPad.
Despite the shared features, the choice between an IdeaPad and a ThinkPad rests heavily on the individual's use-case scenario.
IdeaPads tend to be suited for users with casual needs, precisely those steaming videos, surfing the web, and performing basic tasks. ThinkPads, on the other hand, are targeted towards power users, providing them with a rugged, long-lasting design, and superior performance.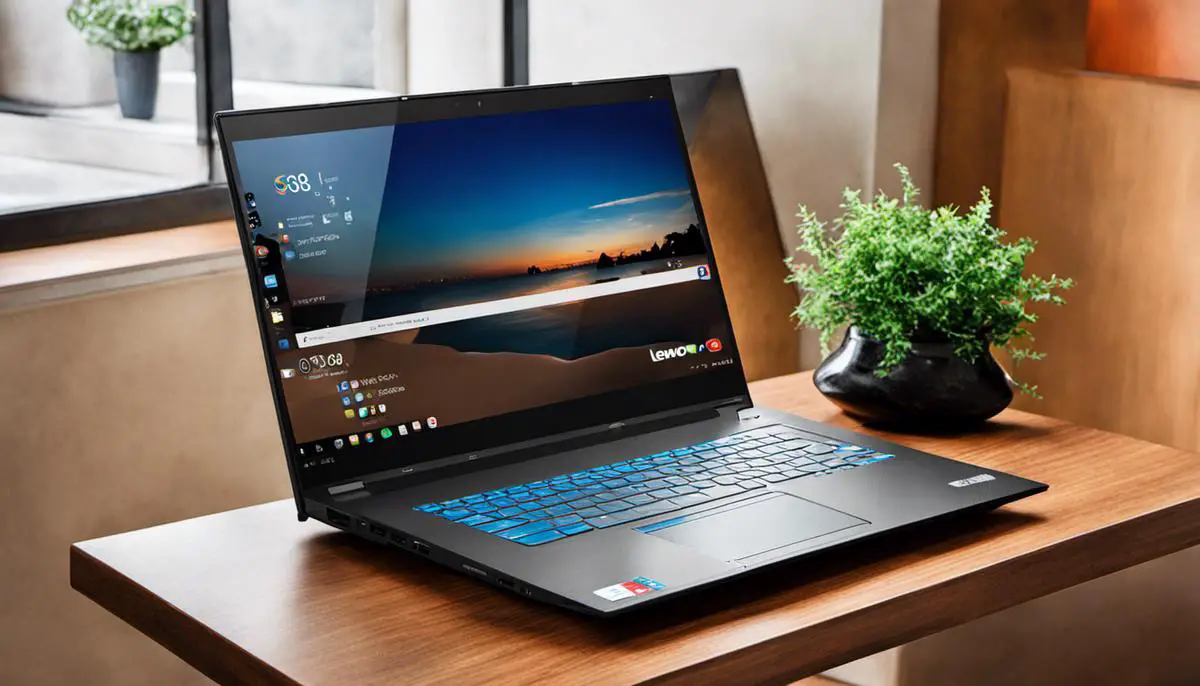 In-depth Examination of Lenovo ThinkPad
Design Specifics and Style
Distinguishable by its patented design, the Lenovo ThinkPad usually sports a boxy, black avatar with a robust frame.
Its most defining design element is the red trackpoint, placing it a cut above other laptops in design as well as functionality. The robustness of the ThinkPad is further cemented by its sturdy hinges and military-tested durability, ensuring that multiple models in this series have successfully passed stern performance and hardness tests.
Processing Power
Lenovo ThinkPads often come equipped with powerful processors.
Many high-end models in this series, such as the ThinkPad X1 Extreme, feature up to 9th Generation Intel Core i9 processors with vPro. This assures users of impressive speeds and high performance, which is especially beneficial for users engaged in demanding tasks such as video editing and gaming.
Storage Capability
ThinkPads offer significant storage capacities. Many models in the series boast up to 1TB SSD storage, thereby providing ample space for saving heavy files and data.
Moreover, an SSD (Solid State Drive) provides faster data access speed compared to an HDD (Hard Disk Drive), which not only reduces loading times for applications but also enhances overall system performance.
Battery Life
One of the standout features of the ThinkPad series is its exceptional battery life. On average, ThinkPads can last between 10 to 17 hours on a single charge.
This makes them perfect for users who need a reliable laptop for long working hours without access to a power supply.
User Interface
ThinkPad laptops are widely acclaimed for their user-friendly interface. The award-winning precision keyboard is spill-resistant and ergonomically designed for a comfortable typing experience.
Additionally, the ThinkPad's innovative trackpoint allows for precise cursor control without having to move your hands off the keyboard.
User Reviews and Independent Ratings
Lenovo ThinkPads consistently receive high praise from tech reviewers and consumers alike. They are lauded for their durability, performance, and comfortable ergonomic design.
According to PCMag's readers' choice awards, Lenovo ThinkPads have been awarded the best laptop for business for several years in a row.
ThinkPad Vs IdeaPad
When it comes to comparing the Lenovo ThinkPad and IdeaPad series, it becomes evident that the ThinkPad excels in aspects such as battery life, durability, and superior performance.
Nonetheless, these high-quality features come at a premium price. The IdeaPad might seem appealing to those looking for budget-friendly alternatives for general use. At the same time, the ThinkPad presents itself as a high-end choice laden with numerous premium features, particularly suitable for professionals and heavy-duty users.
Comparison and Final Verdict: IdeaPad vs ThinkPad
Highlighting The IdeaPad
Lenovo's IdeaPad, crafted specifically keeping home usage in mind, is a multipurpose laptop marrying a sleek design with solid performance.
The wide array of sizes, shades, and power levels makes it versatile enough to cater to both everyday tasks and high-powered gaming needs.
The best part, the IdeaPad series doesn't burn a hole in your pocket, which makes it the go-to option for those mindful of their budget.
ThinkPad Overview
ThinkPad, on the other hand, is built for business and professional use. It showcases exceptional build quality, robust security, high-end specifications, and premium features.
One of its key features is its industrial design with a durable chassis tested for military-grade standards, ideal for users who need a reliable laptop that can withstand heavy use.
However, its high-end features also command a higher price point which may be a downside for budget-based consumers.
Design Comparison
When it comes to design, the IdeaPad series usually boasts a more fashionable and vibrant aesthetic, offering a range of colors to choose from. Its entry-level laptops usually sport a plastic build, while its premium models boast metallic finishes and slender frames.
In contrast, the ThinkPad maintains a more professional look with a uniform black color scheme and a lid adorned with only a simple ThinkPad logo. It is well known for its rugged design, boasting a carbon-fiber hybrid material or magnesium alloy for its chassis.
Performance Comparison
In terms of performance, both ThinkPad and IdeaPad offer a range of configurations that can suit various user needs.
However, since the ThinkPad is designed for business use, it often comes with higher-end specs, such as more powerful processors, higher RAM, and larger storage capacities. It is also known for its excellent battery life and superior keyboard.
The IdeaPad series, while they offer decent performance, may vary greatly depending on the specific model and its configuration.
Lower-end IdeaPads may offer just enough performance for basic computing tasks, while mid-range and premium models can handle more complex tasks and even gaming.
Durability Comparison
Durability is another crucial factor that separates these two lines. The ThinkPad's robust design, tested against 12 military-grade requirements, ensures it can survive harsh conditions while retaining its performance.
On the other hand, the IdeaPad's durability heavily depends on the model. Higher-end IdeaPads usually come with solid build quality, but the lower-end models, made mostly from plastic, may not hold up as well under heavy usage.
Security Features Comparison
ThinkPads excel in the security department. They are equipped with several industry-standard security features such as self-encrypting drives, fingerprint readers, and the proprietary ThinkShutter which physically covers the webcam to ensure privacy.
IdeaPads, primarily made for everyday consumers, may lack some of these advanced security features but they still offer solid security for regular usage.
The final verdict
The final verdict depends largely on your specific needs and preferences. The IdeaPad might be fitting for you if you need a stylish and budget-friendly laptop for everyday use or even gaming.
Meanwhile, if you're a professional seeking a robust and secure laptop able to withstand heavy use and deliver high performance, the ThinkPad would be a worthy consideration.
Note that the price difference between the two series is generally justified by the additional benefits that the ThinkPad line has to offer.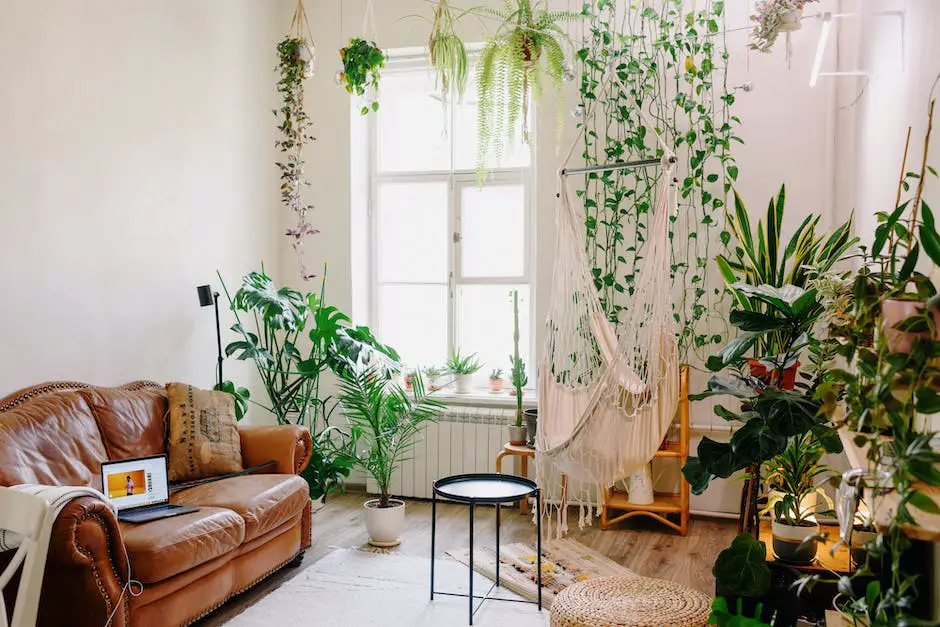 From the thorough exploration, it is evident that both the Lenovo IdeaPad and ThinkPad embody remarkable mixtures of design ingenuity and technological prowess. Ultimately, the choice between the two comes down to the individual user's needs, preferences, and budget. The IdeaPad satisfies those looking for a versatile, aesthetically pleasing laptop for routine tasks, while the ThinkPad is a formidable choice for business professionals seeking robust performance and high durability. Hence, both the Lenovo IdeaPad and ThinkPad uphold the philosophy of providing reliable, user-friendly, and highly efficient computing solutions to their users.