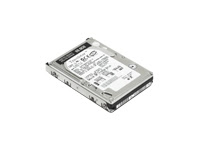 You upgrade the BIOS on your Thinkpad; you install Windows updates, but have you updated the firmware on your Thinkpad's hard drive?
As recent as January of this year the latest hard drive firmware was released for IBM/Lenovo Thinkpads. The firmware is downloadable as an .iso file and you select one of two different files depending on the model of your machine. Burn this .iso file to make a bootable cdrom; then boot from the cdrom and follow the instructions to update the firmware. The whole firmware update process only takes about thirty seconds.
The first firmware update file
:
Version: FWSH33Release Date: 09/20/2009
Supported Thinkpads:
ThinkPad R400, R500
ThinkPad T400, T500
ThinkPad W500
ThinkPad W700
ThinkPad X200
ThinkPad SL300, SL400, SL500
ThinkPad R60, R60e, R60i
ThinkPad R61, R61e, R61i
ThinkPad T60, T60p
ThinkPad T61, T61p
ThinkPad X60, X60s, X60 Tablet
ThinkPad X61, X61s, X61 Tablet
ThinkPad Z60m, Z60t
ThinkPad Z61e, Z61m, Z61p, Z61t
Supported Hard Drives:
"x" means a character.
Toshiba MKxx32GSX
Toshiba MKxx34GSX
Toshiba MKxx08GAx
Fujitsu MHV2xxxBH
Fujitsu MHV2xxxBH PL
Fujitsu MHW2xxxBH
Fujitsu MHW2xxxBH PL
Hitachi HTS5410xxG9SA00
Hitachi HTS5416xxJ9SA00
Hitachi HTS5432xxL9SA00
Hitachi HTS543216L9SA01FDE
Hitachi HTS7210xxG9SA00
Hitachi HTS7220xxK9SA00
Hitachi HTS7220xxK9SA00FDE
WD WDxxxxBEVS-08RS
Seagate Momentus 7200.1
Seagate Momentus 5400.3
Seagate Momentus 5400 FDE.2
Seagate Momentus 7200.2
Seagate Momentus 5400.4
The second firmware update file:
Version: FWHD56
Release Date: 05/22/2009
Supported Thinkpads:
ThinkPad A20m, A20p, A21m, A21p, A21e, A22m, A22p, A22e, i1800
ThinkPad A30, A30p, A31. A31p
ThinkPad G40, G41
ThinkPad R40, R40e
ThinkPad R50, R50p, R51, R52
ThinkPad T20, T21, T22, T23
ThinkPad T30
ThinkPad T40, T40p, T41, T41p, T42, T42p, T43, T43p
ThinkPad X20, X21, X22, X23
ThinkPad X30, X31, X32
ThinkPad X40, X41, X41 Tablet
Supported Hard Drives:
"x" means one or more characters.
IBM DARA-2x
IBM DJSA-2x
IBM IC25NxATDA04
IBM IC25TxATDA05
IBM IC25NxATCS04
IBM IC25TxATCS05
IBM IC25NxATCS05
Hitachi DK23AA-x
Hitachi DK23BA-x
Hitachi DK23CA-x
Hitachi DK23DA-x
Hitachi DK23EA-x
Hitachi DK23FB-x
HGST IC25N0xxATMR04
HGST IC25N0xxATCS05
HGST HTS5480xxM9AT00
HGST HTS7260xxM9AT00
HGST HTS4240xxM9AT00
HGST HTS5410xxG9AT00
HGST HTS7210xxG9AT00
HGST HTS4212xxH9AT00
HGST DK1xFA-x
HGST HTC4260xxG7AT00
HGST HTC4260xxG9AT00
HGST HTS4212xxH9AT00
HGST HTS5416xxJ9AT00
Toshiba MKx09MAT
Toshiba MKx19GAX
Toshiba MKx26GAX
Toshiba MKxx32GAX
Toshiba MK4026GAX
Toshiba MK4019GAX
Toshiba MK6021GAS
Fujitsu MHN2xxxAT
Fujitsu MHR2xxxAT
Fujistu MHT2xxxAT
Fujitsu MHT2xxxAH
Fujitsu MHV2xxxAH
Fujitsu MHV2xxxAH PL
Fujitsu MHV2xxxAT
Fujitsu MHR2xxxAT
Fujitsu MHS2xxxAT
Fujitsu MHT2xxxAT
Seagate ST980825A
Seagate ST910021A
Note: Seagate firmware update program will take about 2 minutes to complete.