Lenovo® diagnostics contains a suite of quick and extended tests that include memory, storage (SSD, SATA, and SAS), optical, wireless, mother board, CPU, video, and RAID.
The diagnostics are available as a bootable or a downloadable package that can be run under Windows or Linux operating systems.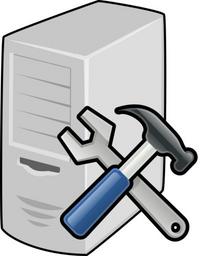 How do I run diagnostics on my Lenovo?
Depending if your Lenovo can boot into the OS or not will dictate which diagnostics to run.
If you cannot boot into Windows, you will need to download a bootable image that can be loaded onto a cd/DVD or USB drive.
If you can boot into Windows, you can run diagnostics from downloadable tools or install a program that runs from the OS.
Either way, the diagnostics tools will scan and inspect the components of the machine and provide a report with a pass/fail status.
With the results of the tests known, you can proceed to fix/repair the issues.  Check the warranty status of the machine if replacement parts are needed.
Below you will find the tools you need.
Does Lenovo have built-in diagnostics?
There is a package available to install that is named Lenovo Diagnostics For Windows that installs and runs from within Windows.
Below you will find this tool.
How do I check Lenovo hard drive health?
A tool called Lenovo Hard Drive Quick Test is available for testing just the hard drive.
Below you will find the tool.
Lenovo Diagnostics Solutions
Check these tools first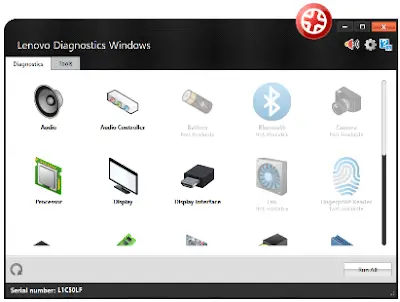 Available here:
https://pcsupport.lenovo.com/us/en/lenovodiagnosticsolutions/downloads
Individual Diagnostic Tools
Available here:
https://pcsupport.lenovo.com/us/en/lenovodiagnosticsolutions/tools/diagtools
_____________________
If you are unable to boot to Operating System download one of the tools here:
https://pcsupport.lenovo.com/us/en/solutions/downloads
-You will find options to download bootable media to DVD or USB drive, and an option for UEFI Diagnostics.
Lenovo Vantage is another useful tool to have on your laptop. Download Lenovo Vantage.
How to perform hardware diagnostics with Lenovo Vantage video: 
_____________________
Check out ThinkVantage Technologies downloads.
– Lenovo offers ThinkVantage Technologies and related applications to help manage, and get the most from their PC system experience. These are ThinkVantage related applications and tools useful to many users, such as fingerprint reader software for security.
Lenovo Hard Drive Quick Test is another useful utility that comes with Lenovo System Toolbox but can be installed as a separate product. It also is installed under Windows.
Lenovo Warranty Lookup – want to know when your machine's warranty expires? Just enter the machine's model and serial number.
I hope these tools will be helpful to you if you need them to repair or diagnose your Lenovo laptop.
READ NEXT: Laptop Repair Primer  >> this is my free guide.