Choosing the right laptop size is an important decision, as the size of a laptop impacts its portability and how much screen real estate it provides.
updated: 6/29/2023
The most popular laptop size for both professionals and home users is 15.6 inches, as it strikes an ideal balance between these two factors.
15.6 inches has emerged as the most popular laptop size thanks to its balance of portability and screen real estate. Learn how to use a tape measure or ruler to measure your laptop, whether you're shopping for a laptop sleeve or laptop bag, or just want to know the accurate size and dimensions of your laptop.
Let's explore why this size is so popular and what other factors should be taken into consideration when choosing a laptop size.
15.6 Inches: Why It's The Most Popular Size
15.6 inches is the most popular laptop size for a variety of reasons.
First and foremost, they offer an ideal combination of portability and performance with larger displays that don't require too much sacrifice in terms of size or weight. This makes them great for anyone who needs to take their laptop with them on professional trips or commutes.
Additionally, they provide plenty of power and graphical horsepower for digital creators or gamers alike – perfect for those who need the extra oomph in their laptop but still want something manageable enough to lug around with them.
Finally, 15.6-inch laptops are also relatively affordable compared to larger sizes, making them a great pick if you're working within a budget.
A 15.6-inch display allows for plenty of space for easily managing multiple windows during work, for example, but still allows you to maintain a reasonably portable package if it needs to be moved around or taken with you on trips or commutes from time to time.
My story:
I used to be a fan of the 13-inch laptop for work. It was lightweight and easy to carry around which made it perfect for travel. However, as time went on, my eyesight deteriorated and I realized that the small screen was no longer suitable for me.
I knew I needed something bigger, so after doing some research, I decided that a 15-inch laptop was the best option for me. The increased resolution and larger display allowed me to easily read my documents without straining my eyesight. Not only did it serve its purpose, but it also gave me portability as well as an all-around better user experience.
Display Resolutions
Most 15.6-inch laptops offer a range of display resolutions, from standard HD (1366×768) up to Full HD (1920×1080).
Higher-end models may even come with higher resolutions such as 4K (3840×2160) or 5K (5120×2880).
The resolution depends on the model and ultimately the overall cost of the laptop. Higher resolutions are usually pricier but can provide exceptional picture quality in addition to being able to better handle intensive tasks such as gaming.
In addition to the display resolution, it's also important to consider other features such as the graphics card and processor. For example, if you plan on playing high-end games or doing any kind of video editing or rendering, it would be advisable to get a laptop with higher-end hardware, as this will affect your overall performance.
Who Might Want a 15-Inch Laptop?
As said above, 15-inch laptops are ideal for people who want a good combination of power and portability. The reason you care is that you will be taking your laptop with you, and the size and weight of the thing will either be no big deal or it will be too big and bulky.
You are looking for something easy to carry but still has a large enough screen to get your work done easily.
For digital creatives, 15-inch displays provide enough space for graphic design and photo editing work.
And for gamers, these laptops also have enough screen size for good gaming experiences without adding too much bulk and weight to the laptop itself.
These laptops are perfect for professionals who frequently travel.
The perfect size for students. It offers great portability and its larger display is great for studying and taking notes in lectures or classes. Plus, it fits comfortably into most backpacks or bags, making it a good choice for students who are always on the move.
Potential Cons Of a 15-Inch Laptop
There are some potential downsides to owning a 15-inch laptop. These include:
They tend to have shorter battery life compared to smaller laptops due to their larger size.
The increased power and features they offer can make them more expensive than smaller-sized laptops.
They may not fit into small computer bags or backpacks, making them a bit cumbersome for commuters and travelers.
The weight of a 15-inch laptop can cause fatigue if you're carrying it around all day, or traveling frequently with it in your luggage.
Really, the only cons are the size and weight when compared to smaller laptops. But again, a smaller laptop's display might not be suitable for an average user.
Laptop Weight
Laptops come in a variety of sizes, each with different weights.
Smaller laptops such as 11 or 12-inch models tend to be the lightest weighing around 1 – 2 pounds.
13-14 inch laptops are usually a bit heavier, at about 2-3 pounds.
A 15-inch laptop is considered the standard size for many people and weighs anywhere from 3-5 pounds.
17" and above models will generally come in at 5+ pounds, making them best suited for those who don't require portability.
Beyond size and weight, some laptops also utilize lighter materials such as magnesium alloys, carbon fibers, and aluminum which can bring down their overall weight substantially.
Considerations In Choosing a Laptop Size
There are some other considerations that you should take into account before making your final decision on which laptop size would best suit your needs:
Portability needs: If you're looking for something truly portable and lightweight then 13 – 14 inch laptops may fit your needs better than their larger counterparts mentioned above.
Screen real estate needs: If you want or need more screen space then opting for a 16 or 17-inch display will fit the bill, although 17″ displays are harder to find nowadays.
Gaming rig or regular laptop needs: As we discussed above 15-inch laptops strike an excellent balance between graphical performance and portability but if gaming is what you have in mind then larger display sizes will give you a better experience.
Ports & connections needs: Depending on how many ports and connections you intend to use (for instance, USB Type C ports) these might vary between different sizes so make sure to check out what the laptop offers.
Weight considerations: In general larger displays mean heavier devices so make sure you consider both how powerful of a device you need and how much weight can you handle carrying around comfortably.
See my overview of the different types of laptops available, to help you make an informed decision on what kind suits your lifestyle best. And, once you understand the differences, you can then learn about the key features you will want to have in your new laptop.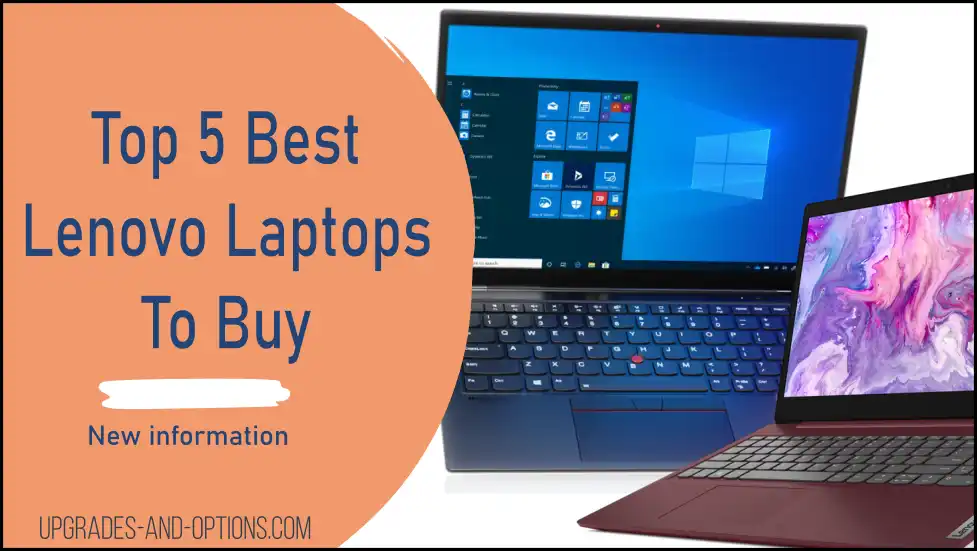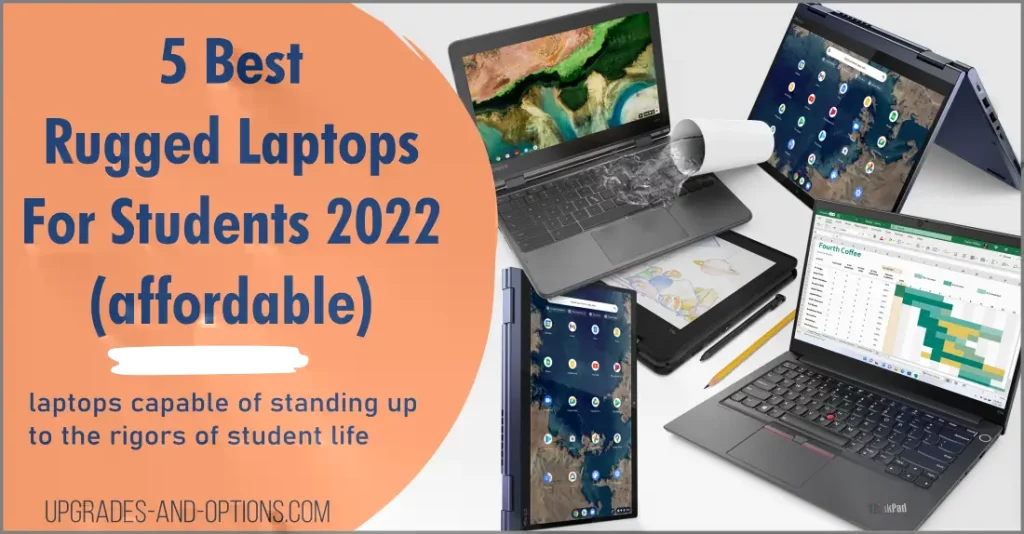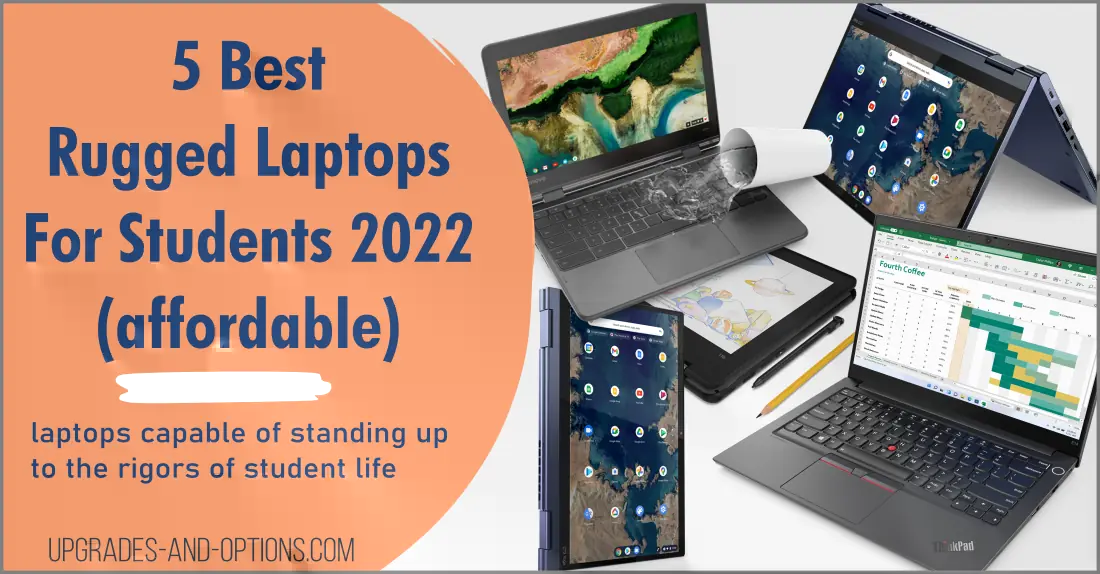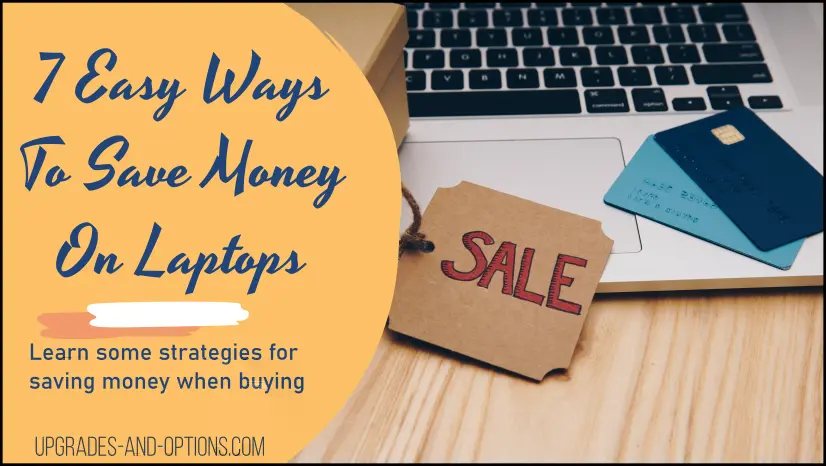 Frequently Asked Questions on Laptop Size
Are bigger or smaller laptops better?
Whether a bigger or smaller laptop is better depends on your individual needs. Smaller laptops are generally more portable, have longer battery life, and can come at lower prices than larger laptops. On the other hand, larger laptops tend to offer more features, power, and storage capabilities due to their size.
Is a 15.6-inch laptop too big?
15.6 inches is considered a standard size for many laptop models, making them big enough to work comfortably on but small enough to still be light and portable.
What size laptop is best for college students?
College students should look for a mix of portability, performance, and convenience when picking out a laptop. A 13-14 inch laptop might provide the right balance of these qualities as it has plenty of screen real estate while still being lightweight and easy to carry around campus.
Are bigger laptops better?
The answer depends on what you plan on using your laptop for. Bigger laptops may have more features and power due to their larger size but that doesn't always make them better for everyone's needs. If you need extra portability or battery life then a smaller laptop might be the better choice for you.
What is the smallest laptop size?
The smallest available laptop size is usually 11-12 inches, with some manufacturers offering 10-inch models as well depending on the type of device desired (e.g., netbook vs traditional laptop). Smaller laptops often sacrifice some level of power in exchange for portability so do make sure to check the specs before purchasing one if performance is a priority too.
Most Popular Laptop Size – Summary
Overall, choosing the right laptop size ultimately depends on what type of user you are and what your individual needs may be when it comes to portability and screen real estate requirements. For most people though, 15.6-inch laptops provide the best balance between these two features, which is why they are the most popular choice among laptop buyers.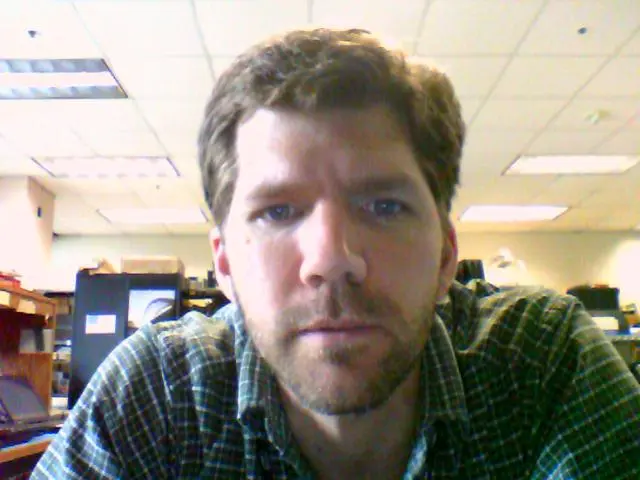 J.S. is the owner, content creator, and editor at Upgrades-and-Options.com. I've worked in the IT and Computer Support field for over 20 years. The server hardware in my computer labs has mostly been IBM, but I've supported Dell, HP, and various other hardware. In addition, as part of my lab administrator responsibilities, I've learned, supported, and repaired/upgraded network hardware such as Cisco routers and switches. READ FULL BIO >>