We delve into the TP-Link AX1800's capabilities and explore how it harnesses the potential of WiFi 6 (802.11ax) to transform your networking experience.
From lightning-fast wireless speeds to extended coverage, advanced wireless features, and fortified security protocols, this router is poised to meet the demands of even the most discerning network enthusiasts.
THIS POST MAY CONTAIN AFFILIATE LINKS. As an Amazon Associate, I earn from qualifying purchases. PLEASE READ MY DISCLOSURE FOR MORE INFO.
Pros of the TP-Link AX1800 WiFi 6 Router:
A. Fast wireless speeds:
Dual-band wireless with speeds up to 1201 Mbps (5 GHz) and 574 Mbps (2.4 GHz): The router offers high-speed wireless connectivity, allowing for smooth and seamless browsing, streaming, and gaming experiences across multiple devices.
Support for WiFi 6 (802.11ax) standards: With WiFi 6 technology, the router can deliver faster speeds, increased capacity, and reduced latency, even in crowded network environments.
B. Expanded coverage and connectivity:
Four external antennas for better signal strength and range: The router is equipped with four external antennas, enhancing signal strength and extending coverage, ensuring reliable wireless connectivity throughout your home or office.
Multiple Gigabit LAN ports for wired connections: The router provides multiple Gigabit LAN ports, allowing you to establish stable and high-speed wired connections for devices that require a wired connection.
C. Advanced wireless features:
Wireless radio enable/disable option: The router offers the ability to enable or disable the wireless radio, providing control over the wireless network's accessibility as needed.
Wireless multimedia (WMM) support for prioritizing traffic: WMM support enables the router to prioritize different types of network traffic, ensuring a smooth and lag-free experience for bandwidth-intensive applications like streaming or gaming.
Wireless statistics for network usage: The router provides wireless statistics, allowing you to monitor and analyze network usage, helping you identify potential bottlenecks, or optimize network performance.
D. Enhanced wireless security:
Support for various security protocols: The router supports a range of security protocols, including WPA/WPA2-Personal, WPA/WPA2-Enterprise, and WPA2/WPA3-Personal, ensuring secure and encrypted wireless connections to protect your network from unauthorized access.
Cons of the TP-Link AX1800 WiFi 6 Router:
A. Limited USB connectivity:
Only one USB 2.0 port available: The router provides only one USB 2.0 port, which can be limiting if you have multiple USB devices that require connectivity.
Potential limitations for connecting multiple USB devices simultaneously: With just one USB port, you may face restrictions when attempting to connect and use multiple USB devices concurrently.
B. Potential setup complexity:
Router setup may require technical knowledge and understanding of network configurations: Configuring the router might be more complex compared to basic plug-and-play setups. Users without technical knowledge or experience with network configurations may find the initial setup challenging.
The initial configuration might be challenging for less tech-savvy users: The advanced features and settings of the router may be overwhelming for less tech-savvy users, requiring additional guidance or support during the setup process.
C. Restricted wired connectivity options:
Limited to one Gigabit WAN port and four Gigabit LAN ports: The router offers a single Gigabit WAN port for connecting to the internet and four Gigabit LAN ports for wired connections. While suitable for many home or small office setups, it may prove insufficient for larger network configurations or extensive wired connectivity requirements.
Related: How Does A WiFi Router Work?
The TP-Link AX1800 WiFi 6 Router (Archer AX21) offers the following specifications:
Hardware:
Ethernet Ports: One Gigabit WAN Port, four Gigabit LAN Ports
USB Port: One USB 2.0 Port
Buttons: WPS/Wi-Fi Button, Power On/Off Button, Reset Button
Antennas: Four External Antennas
External Power Supply: 12V/2A
Dimensions: 10.2 × 5.3 × 1.6 in (261.1 × 134.5 × 41 mm)
Wireless:
Wireless Speed: 1201 Mbps (5 GHz, 11ax) + 574 Mbps (2.4 GHz, 11ax), compatible with 11a/b/g/n/ac Wi-Fi standards
Frequency: 2.4 GHz and 5 GHz
Transmit Power: FCC: <30dBm (2.4GHz & 5.15GHz5.25GHz & 5.725GHz5.825GHz)
Reception Sensitivity: Detailed reception sensitivity specifications are provided for both 2.4GHz and 5GHz frequency bands.
Wireless Function:
Enable/Disable Wireless Radio
WMM (Wi-Fi Multimedia)
Wireless Statistics
Wireless Security:
WPA/WPA2-Personal
WPA/WPA2-Enterprise
WPA2/WPA3-Personal
Target Audience:
The TP-Link AX1800 WiFi 6 Router (Archer AX21) is best suited for advanced users, tech enthusiasts, and individuals who prioritize faster and more reliable wireless connectivity.
This router is designed to meet the demands of users who require high-performance networking capabilities and want to maximize their online experience.
Specific use cases where the router excels include:
Streaming 4K Content:
The Archer AX21 delivers fast wireless speeds and supports WiFi 6 (802.11ax) standards, making it an excellent choice for streaming high-definition content.
Users can enjoy smooth and uninterrupted streaming of 4K videos, TV shows, and movies without buffering or lag.
Online Gaming:
Gamers will appreciate the router's ability to provide low latency and a stable wireless connection, crucial for online gaming.
With its fast dual-band wireless speeds, the Archer AX21 minimizes latency and ensures a responsive gaming experience, allowing gamers to stay competitive and enjoy smooth gameplay.
Handling Multiple Devices Simultaneously:
In households or offices with multiple connected devices, the Archer AX21 shines. It is designed to handle the demands of bandwidth-intensive activities from various devices concurrently.
Whether it's streaming, online gaming, video conferencing, or file sharing, this router provides a reliable and efficient network connection for all connected devices.
Smart Homes and IoT Devices:
The increasing prevalence of smart home devices and Internet of Things (IoT) devices requires a robust and capable router.
The Archer AX21 offers expanded coverage and connectivity, ensuring seamless connectivity and optimal performance for a wide range of smart devices throughout the home.
Overall, the TP-Link AX1800 WiFi 6 Router (Archer AX21) caters to users who demand high-speed, reliable, and secure wireless connectivity for their advanced networking needs.
Related: Tips for Optimizing Network Performance
Performance and Speed
The TP-Link AX1800 WiFi 6 Router (Archer AX21) excels in delivering exceptional performance and impressive wireless speeds, making it an ideal choice for high-bandwidth activities and demanding networking tasks.
Bandwidth-Intensive Activities:
In real-world scenarios, the router demonstrates its ability to handle bandwidth-intensive activities seamlessly. Whether you're streaming 4K content, engaging in online gaming, or transferring large files, the Archer AX21 ensures a smooth and uninterrupted experience.
With its dual-band wireless capability, the Archer AX21 offers speeds of up to 1201 Mbps on the 5 GHz band and 574 Mbps on the 2.4 GHz band.
These speeds are achieved through the utilization of WiFi 6 (802.11ax) standards, which provide enhanced efficiency and faster wireless connections compared to previous generations.
Reliable Performance:
When compared to other routers in its class, the Archer AX21 stands out for its reliable performance and impressive throughput. It leverages the latest wireless technologies to deliver faster data rates, reduced latency, and improved stability.
This ensures minimal lag and a responsive connection, even when multiple devices are simultaneously accessing the network.
Unique Features:
The Archer AX21 incorporates unique features that contribute to an enhanced wireless experience. It employs advanced technologies like beamforming, which focuses the WiFi signal directly toward connected devices, ensuring optimal coverage and stability.
This results in improved signal strength and extended range, reducing dead zones within your home or office.
Additionally, the router's support for wireless multimedia (WMM) prioritization allows for optimized traffic management.
This feature ensures that time-sensitive applications, such as streaming or online gaming, receive the necessary bandwidth and prioritization, resulting in smoother performance and reduced buffering.
User-Friendly Interface and Ease of Use:
Navigating the user interface:
The TP-Link AX1800 WiFi 6 Router (Archer AX21) offers a user-friendly interface that makes it easy to navigate and configure various settings. The router's web-based user interface provides a straightforward and intuitive platform for managing your network. With its clean layout and well-organized menu options, accessing and modifying settings becomes effortless, even for users with limited technical knowledge.
Guided setup process:
Setting up the Archer AX21 is a breeze, thanks to its guided setup process. The router typically includes a step-by-step wizard that assists users in configuring basic network settings, such as creating a Wi-Fi network name and password. This guided approach simplifies the initial installation, allowing users to quickly get their network up and running without any complications.
Intuitive features:
The Archer AX21 incorporates intuitive features that enhance the overall user experience. It may offer a one-click WPS (Wi-Fi Protected Setup) button, allowing users to securely connect devices with ease. Additionally, a convenient power on/off button makes it simple to power cycle the router when needed.
Mobile management with the Tether app:
The router also supports TP-Link's Tether app, which provides a mobile-friendly interface for managing and monitoring your network from your smartphone or tablet. The Tether app offers convenient features such as parental controls, device prioritization, and remote management. With this app, you can easily oversee and customize your network settings on the go, adding an extra level of convenience to managing your router.
A user-friendly experience:
Overall, the user-friendly interface and ease of use of the TP-Link AX1800 WiFi 6 Router (Archer AX21) ensure that users can effortlessly navigate the settings, configure their network, and perform necessary modifications. Whether you're a tech enthusiast or a casual user, the router's intuitive features and guided setup process make managing your network a straightforward and user-friendly experience.
Conclusion
In conclusion, the TP-Link AX1800 WiFi 6 Router (Archer AX21) offers a user-friendly interface and intuitive features that simplify network management for users of all technical levels.
The guided setup process and mobile management with the Tether app further enhance the ease of use, allowing for convenient configuration and monitoring from anywhere.
With its user-friendly design and intuitive controls, the Archer AX21 ensures a seamless and hassle-free networking experience for both advanced users and those new to router management.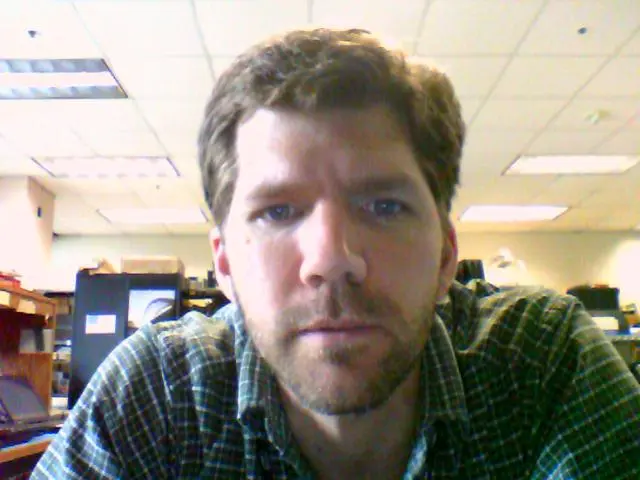 J.S. is the owner, content creator, and editor at Upgrades-and-Options.com. I've worked in the IT and Computer Support field for over 20 years. The server hardware in my computer labs has mostly been IBM, but I've supported Dell, HP, and various other hardware. In addition, as part of my lab administrator responsibilities, I've learned, supported, and repaired/upgraded network hardware such as Cisco routers and switches. READ FULL BIO >>