Is your Lenovo laptop keyboard not working? I see many keyboard issues on laptops. Either the keyboard stops working entirely or it's just a few keys that are the issue.
To resolve a Lenovo laptop keyboard not working issue, there are 6 steps to follow. We'll need to isolate the issue to either software or hardware and then repair it from there.
Do you have a Lenovo laptop with keyboard issues?
Let's get started determining the cause of the Lenovo laptop keyboard issue by following the 6 steps below. This article is for Lenovo laptops such as Yoga, Thinkpad, and IdeaPad, but others might find it useful.
Discovering your Lenovo laptop keyboard has stopped working puts an end to your productivity.
Knowing what to do when this happens can save you time and money.  If you can either fix the Lenovo laptop keyboard or repair and replace the keyboard yourself, you won't have to contact support, send the unit off for repair, and pay top dollar.
1.
Lenovo Laptop Keyboard Hardware Or Software Problem?
We need to isolate the problem to know why your Lenovo keyboard is not working and whether the issue is hardware or software-related.
Lenovo Laptop Keyboard Software Issue:
Can you boot into the OS and use the keyboard at all? If there is no response then try booting into the BIOS/UEFI to see if the keyboard works here.
Another test is to use a bootable CD/DVD that will enable you to use the keyboard. A Linux live CD is a good option. If you can use the keyboard in any of these scenarios, it's likely a software issue and not hardware.
If the keyboard works in BIOS/UEFI or with a bootable disc, but not in Windows, the next step is to try starting Windows in Safe Mode. From here you can uninstall any recently installed software that might be causing the issue.
If you can't access Safe Mode or the keyboard still isn't working, you can try a System Restore to roll back your system to a date when the keyboard was last working.
What you're trying to do is find an alternate way of using the keyboard outside of the OS.
If the keyboard not working issue is with the operating system you'll need to enable accessibility settings from the login screen by using the mouse. From there look at the device settings for issues. You might need to reinstall a driver.
You may need to reinstall a driver, check Lenovo support for updates.
Lenovo Laptop Keyboard Hardware Issue:
If it looks like the keyboard not working issue is hardware, follow the steps below. We'll start with the basics.
Turn off and unplug the Lenovo laptop.
Turn the laptop over and gently shake it to loosen and remove any dirt particles that might be stuck in the keys.
Try blowing into and under each key or using a can of compressed air for this.
Try unplugging and replugging in the laptop keyboard. This is a simple troubleshooting step to rule out an intermittent connection issue.
Remove the battery and press the power button for 15 seconds.
Reinstall the battery and power on the laptop.
2.
Update or Reinstall Your Keyboard Driver
If you're able to use your keyboard in the BIOS but not in Windows, then you should try updating or reinstalling your keyboard driver. To do this, open Device Manager and expand the Keyboards category.
Right-click on your keyboard device and select Update Driver Software.
If there's an update available for your keyboard driver, then follow the prompts to install it.
If there's no update available or if updating the driver doesn't resolve the issue, then you should try uninstalling and reinstalling the driver. To do this, right-click on your keyboard device and select Uninstall.
Restart your computer and Windows will automatically install the default keyboard driver.
If you have no response from the keyboard, it might be time for a replacement.
If your Lenovo laptop is under warranty the replacement keyboard should be free of charge and either you send in the laptop or they ship the keyboard to you.
Normally you will need to send the laptop to them. See warranty lookup below. Purchasing a new laptop keyboard can run from about $60 to $100 US.
Also Read: Enable Lenovo Keyboard Backlight Not Working (Easy)
3.
Lenovo Laptop Keyboard Locked
A locked Lenovo laptop keyboard can be fixed in three ways. See the steps below:
Turn off the filter keys by pressing and holding the right shift key for 8 seconds. Alternatively, click Settings > Ease of Access > Keyboard > toggle off filter keys.
Open the on-screen keyboard using the mouse by clicking Settings > Ease of Access > Keyboard and toggle on the on-screen keyboard.
Re-install or update the laptop keyboard drivers using the mouse by right-clicking the Start menu > Device Manager > Keyboards > Drivers and select Update Driver.
Lastly, reboot the Lenovo laptop.
4.
Some Keys On Lenovo Laptop Keyboard Not Working
If you find only some keys on the keyboard do not work, follow these steps:
First, try to shut down the laptop.
Remove the battery and let the system drain.
Finally, reinstall and reboot.
Also for a keyboard not working, try to remove the keyboard as shown below, and check its connection to the system board. Occasionally this cable can become loose, causing odd keyboard behavior.
ALSO READ: Lenovo Touchpad Not Working |Fix It
Remove Lenovo Laptop Keyboard:
Most laptop keyboards can be removed and will vary depending on the model.
Look up your model from the manufacturer for specific directions.
Several models of Lenovo laptops have replaceable keyboards, some older models had screws on the back, and newer models have screws on the front. See the hardware maintenance manual for your model.
For older Thinkpad laptops: In general, you remove the necessary screws and slide the keyboard up and out, but know there is a cable connected to the laptop itself. You will need to disconnect/unplug this cable after lifting the keyboard out.
For newer Lenovo laptops, it will depend on the model. You either loosen screws on the back panel that hold the keyboard in place, or you remove two screws from under the TrackPoint buttons.
Next, slide the keyboard up and lift it out, remember to disconnect the cable that is attached. Be sure to check the manual for your specific model; see the link above.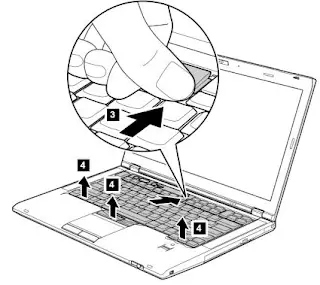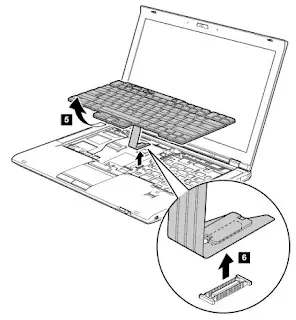 TIP:
A previous article I wrote explains how to check your warranty status as well as finding the right part number for your Lenovo laptop.  You can read that article: How To Find Lenovo Parts.
5.
Windows 10 Keyboard Troubleshooter
Run the Windows 10 troubleshooter to resolve your keyboard not working, see the steps below:
Click on the Windows Start Icon
Type 'Troubleshoot Settings" and press Enter
Select 'Troubleshoot', then 'Additional Troubleshooters'
Find and click on 'Keyboard'
Let the troubleshooter scan for and hopefully resolve any laptop keyboard issues it finds for your Lenovo.
If the laptop keyboard still does not work, try one of the following:
6.
Swap out the keyboard with another working keyboard
If you have access to an external USB keyboard, connect it to your Lenovo laptop to see if it works. From here, you may be able to apply new driver updates, or if the keyboard is not recognized then you know it is a hardware issue.
What's The Takeaway?
It's usually worth investigating an issue with your Lenovo laptop keyboard not working to at least get an idea of the cause. If you do need to call the support number you can clearly identify and provide clear information to them as to what you need.
On the other hand, you might discover you are capable of the repair or can fix Lenovo laptop keyboard yourself.
Replacing a laptop keyboard is in most cases not difficult. Review the manual for the specific laptop, remove some screws, and then the keyboard.
Remember to remove the battery and unplug the unit first.  You can learn this DIY skill and save yourself time and money.
What are your experiences with laptop keyboard failures? Let me know…
If you want to learn more in-depth skills to repair your Lenovo laptop, read my other article titled: Laptop Repair Primer
Here are some of my favorite tools
Thank you for checking out my article on the Lenovo keyboard not working, I hope it has helped you fix your issues. Below are two tools I recommend that I think you will find useful as well.
Web Hosting:
I actually have an article discussing the basics of web hosting and why I switched over to the cloud hosting company, Cloudways. Start a free trial and see all their plans.
Domain Registration:
With +17 million customers worldwide, GoDaddy.com is the world's No.1 domain registrar. They are a great place to register a new domain name and build a website.
Web Security:
Stay safe and browse fast with – NordVPN. Get a special deal through my link.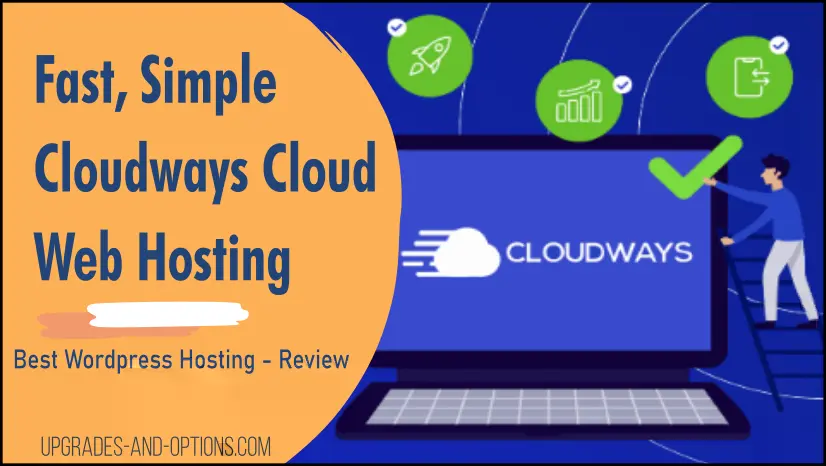 Fast is king. Cloudways is a cloud-based managed web hosting provider and one of the best for hosting WordPress websites. Affordable, and simple to set up website hosting too. Looking to upgrade to a new web hosting provider that is faster and more secure, or just starting out and searching for a web host for …
Read more