The digital age has made laptops an essential tool for college students across various disciplines, simplifying research, online learning, and project execution.
With several brands offering unique features, choosing a laptop that suits individual needs can be daunting.
Among many, Lenovo laptops emerged as a top choice due to their impressive reputation for robust performance, durability, and affordability.
THIS POST MAY CONTAIN AFFILIATE LINKS. As an Amazon Associate, I earn from qualifying purchases. PLEASE READ MY DISCLOSURE FOR MORE INFO.
Overview of Lenovo Laptops
Overview of Lenovo Laptops
Lenovo is a leading computer technology company that makes personal computers, tablets, workstations, and electronic storage amongst others. Founded in 1984, Lenovo has become one of the key players in the global laptop market.
Lenovo's Reputation in the Market
Renowned for its robust and high-performance laptops, Lenovo has garnered a positive reputation amongst consumers and professionals alike.
It has received numerous awards for design and functionality, including red dot design awards and PC Magazine's Editor's Choice awards. Lenovo's laptops are also known for their durability and long battery life, which are a boon for students who require a laptop that can endure long college hours.
Range of Laptops Offered by Lenovo
Lenovo offers a comprehensive range of laptops suitable for every need and budget. The Yoga series, for instance, is versatile with adaptable features like a 360-degree hinge for easy conversion into a tablet.
The ThinkPad series is ideal for professional use due to its strong performance and robust build. For gaming enthusiasts, Lenovo has the Legion series which is known for its powerful performance and superior graphics.
Related: Lenovo Yoga vs Flex Laptops: What's the Difference?
For college students, Lenovo has the IdeaPad series, which offers a good blend of performance, portability, and affordability. Each laptop series is designed with distinct sets of specifications to cater to the varying needs of users.
Spotlight on Lenovo: Innovation and Sustainability
When it comes to distinguishing itself from other laptop manufacturers, Lenovo seizes the spotlight through its strong commitment to technological innovation. The company's annual investment of around $1.2 billion in research and development delves into cutting-edge fields such as artificial intelligence, quantum computing, and both virtual and augmented reality.
Alongside innovation, Lenovo bolsters its reputation with a serious dedication to environmental sustainability. Its objective is not only to reduce greenhouse gas emissions and enhance energy efficiency but also to establish an ecologically sound and sustainable program.
The user-friendly nature of Lenovo laptops is another noteworthy feature. These devices come with pre-installed software that ensures ease of set-up and use, making them perfect even for those new to laptops. To enhance user experience, Lenovo laptops come bundled with a premium support package, guaranteeing assistance whenever necessary.
Especially relevant for college students is Lenovo's focus on creating laptops that are not just durable and have a long battery life, but are also available in a range of prices. Not only do Lenovo laptops realistically cater to a student's requirements but their consistent focus on innovation and eco-friendly operations resonates with the values of many modern college-goers.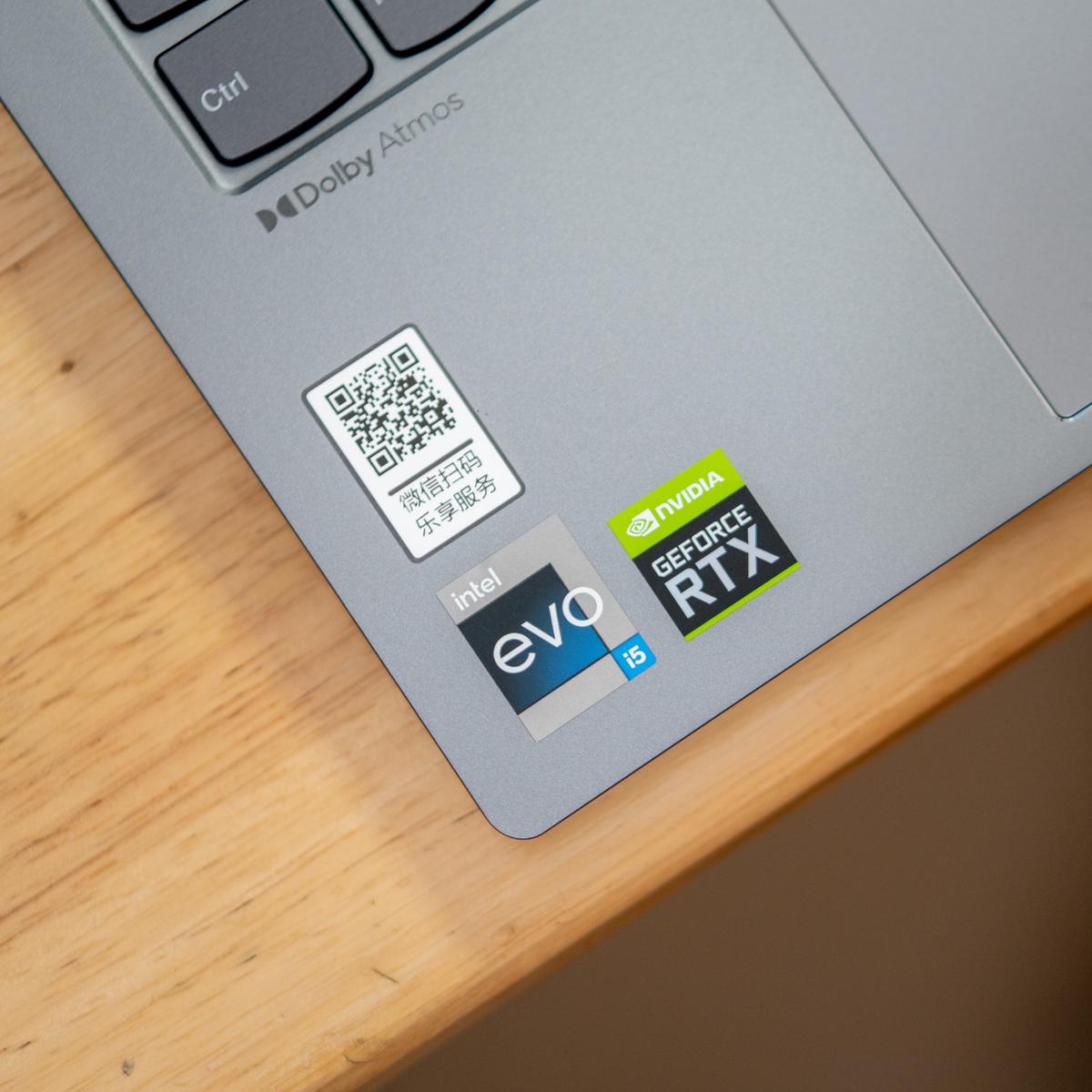 Photo by shawn_rain on Unsplash
Features of Lenovo Laptops
The Power Within: Lenovo's Processing Power
When speaking about devices designed with the college student in mind, Lenovo laptops stand out due to the formidable processing power they offer.
Many models are equipped with a robust Intel Core i7 processor, enabling a user to run multiple apps at the same time without slowing things down.
This proves to be a boon for students, who often need to multitask, conduct research, build presentations, and stream academic content all at the same time.
Storage Capacity
Storage capacity is another key feature of Lenovo laptops.
They are equipped with a high storage capacity that ranges from 128GB to even 1TB in some models.
This is a critical feature for college students who need ample space to store their large files, course-related documents, videos, music, movies, and heavy software applications.
Also, Lenovo laptops come with Solid State Drive (SSD) options to offer faster loading times and improved responsiveness.
Graphics Quality
The Lenovo brand ensures high-quality graphics on all of its laptops.
Many devices come with Intel UHD graphics, while higher-end models feature NVIDIA GeForce graphics cards, making Lenovo laptops an excellent choice for students who major in fields that require intense graphics, like Digital Media, Animation, Architecture, and Gaming.
Durability
Durability is a non-negotiable factor when choosing a laptop for college students.
Lenovo laptops are constructed with robust materials that ensure longevity. Moreover, some Lenovo models are tested against military-grade specifications for durability, making them capable of withstanding harsh conditions.
Battery Life
When considering laptops for college needs, battery life becomes an important attribute. Lenovo laptops deliver remarkable battery life.
Many models offer up to 10 hours of battery life, while some premium Lenovo laptops can provide up to 20 hours.
This long-lasting battery performance enables students to work uninterrupted throughout the day without needing to plug in.
Warranty and After-sales Service
Lastly, Lenovo offers awesome warranty terms and after-sales service. The standard warranty period extends up to one year.
However, Lenovo also provides the opportunity to extend the warranty period as well. They have a vast network of service centers around the world, making it easy for college students to get their devices repaired without wasting time. Lenovo's superior and responsive customer service team ensures a seamless experience for students.
Connectivity Options
Lenovo laptops also provide ample connectivity options with USB ports, HDMI ports, audio jacks, card readers, and Ethernet ports. Wi-fi and Bluetooth connectivity are standard across all models.
The superior web camera, built-in microphone, and speaker quality are a boon for online classes and group discussions.
Security Features
Lenovo prioritizes security offering features like a fingerprint reader, privacy shutter for webcam, and advanced encryption technology. They also come with pre-installed antivirus software to keep the device free from malware threats.
Lenovo laptops have become a popular choice for college students due to their blend of power, portability, durability, and ability to meet both academic and personal computing needs. The key elements that make these laptops a desirable tool for university life range from performance capabilities, a solid build, and their suitability for multitasking.
Suitability For College Students
Portability and Battery Longevity
One of the standout features of Lenovo laptops is the portability they afford. Their designs are lightweight and compact in comparison to many other brands, all the while providing ample screen space.
This makes them an effortless fit in your bag, perfect for those busy days when you need to work on the move across campus.
Another notable feature is the impressive battery life on many Lenovo models.
Students can rely on up to 10 hours of unwavering power, eliminating the need to be constantly tethered to a power source.
Spend the entire day in the library or attending back-to-back lectures without worrying about your power levels.
This allows students to have the freedom to work from various locations on campus, giving them much-needed flexibility in their day-to-day academic lives.
Related: The Secret to Long-Lasting Laptop Battery Life
Functionality and Multitasking
Lenovo laptops come equipped with high-performance processors suitable for multitasking. You can run various apps simultaneously – important for tackling assignments while keeping multiple research tabs open.
Additionally, these laptops usually come with ample storage capacity, ensuring no hiccups when saving large files or installing software necessary for your coursework.
Moreover, Lenovo laptops feature excellent connectivity options, including USB ports, an HDMI port, and an SD card reader. These are great for presentations, data transfers, and expanding storage if needed.
An Overview of Various Lenovo Laptops Suitable for Different Majors
Lenovo, renowned for its extensive variety of laptops, caters to specific requirements across diverse disciplines, making it an ideal choice for students with various majors.
Engineering students, who often work with robust applications like AutoCAD or MATLAB, can rely on Lenovo's ThinkPad series. These laptops are equipped with powerful processors and dedicated graphics cards to smoothly run such high-demand programs.
For students pursuing Arts, Lenovo offers laptops with superior display quality and high-resolution screens, making them perfect for graphic design, digital art, or video editing. Some of these models even come with touchscreen features for an interactive user experience.
Business students, who primarily need lightweight laptops capable of flawlessly operating software like Excel or PowerPoint, can opt for the Lenovo Yoga series. Known for their flexibility, sleek design, and impressive performance, these laptops fulfill their requirements effectively.
In summary, Lenovo's diverse laptop offerings are capable of meeting the specific needs of any college student. Whether your requirement is portability, superior performance, or features specific to your major, chances are Lenovo has an ideal laptop for you.
Affordability and where to buy
Evaluating the Affordability of Lenovo Laptops for College Students
Lenovo offers an impressive array of affordable laptops for college students, striking a perfect balance between power, performance, and price. Their extensive product range includes the robust ThinkPad series, the versatile Yoga series, and the budget-friendly IdeaPad series, all purpose-built to accommodate students' needs at varying price levels.
Choosing a Lenovo laptop promises a blend of affordability without compromising on the delivery of top-tier performance.
Assessing Lenovo Laptop Models Across Different Price Ranges
For budget-conscious students, the Lenovo IdeaPad series offers models within the price range of $250 – $500. These laptops generally offer standard features capable of handling regular day-to-day tasks such as typing, browsing, and mild photo editing.
In the mid-range, the Lenovo Yoga and Flex series, priced between $500 – $1,000, offer more powerful processors and extra features, such as flexible hinges for use in different modes, touchscreens, and superior graphics.
For those requiring high-performance machines for demanding tasks like coding, 3D rendering, editing high-resolution media, or even gaming, Lenovo's ThinkPad and Legion series, which range from $1,000 upwards, are worth considering.
These machines are equipped with high-end processors, top-notch display quality, and tools designed for optimal productivity and multitasking capacity.
Where to Buy Lenovo Laptops
Lenovo laptops can be purchased from a plethora of online as well as brick-and-mortar stores. For guaranteed authenticity, it is recommended to purchase Lenovo laptops directly from the Lenovo website or from authorized retailers such as Best Buy, Amazon, Lenovo exclusive stores, and reliable computer and electronics retail chains.
As an Amazon Associate, I earn from qualifying purchases. PLEASE READ MY DISCLOSURE FOR MORE INFO.
When purchasing online, it is crucial to ensure that the seller is verified or has a good reputation. Keep an eye out for customer reviews and ratings, these can provide valuable insight into the product's quality and the credibility of the seller.
Be wary of deals that appear too good to be true, as these can sometimes be attempts to sell counterfeits or used products.
Importance of After-sales Service
An often overlooked, but significant aspect to consider when purchasing a laptop is the after-sales service. Lenovo provides warranty services across their laptop range, with options to extend it for a few more years. They have a robust customer care system that assists with queries, troubleshooting, and repairs. When buying a laptop from any third-party store, it's recommended to inquire about the warranty, return policy, and how they handle post-purchase technical support or issues. This way, you ensure that support will be readily available if you run into any problems with your new laptop.
Last
Lastly, be sure to take advantage of the student discounts that Lenovo and many authorized retailers offer. These discounts can make even high-range models more affordable, and provide an opportunity for you to get more power, performance, and extra features without exceeding your budget.
From a wide variety of available laptop brands in the market, Lenovo has consistently proven itself a reliable choice for college students.
It offers a broad range of models sporting powerful specifications, durability, excellent functionality, and long battery life.
Furthermore, its consideration of students' various academic needs and budget constraints showcases its commitment to providing quality laptops for the advancement of education.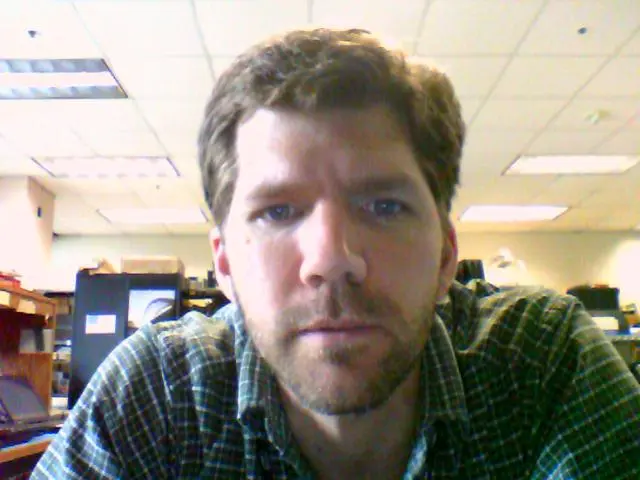 J.S. is the owner, content creator, and editor at Upgrades-and-Options.com. I've worked in the IT and Computer Support field for over 20 years. The server hardware in my computer labs has mostly been IBM, but I've supported Dell, HP, and various other hardware. In addition, as part of my lab administrator responsibilities, I've learned, supported, and repaired/upgraded network hardware such as Cisco routers and switches. READ FULL BIO >>